Could have its world debut at 2016 Geneva Motor Show in March.
The Volvo S90's estate version has been speculated so far to be named Volvo V90, and it can be confirmed now, thanks to spyshots published by Teknikens Varld. The undisguised spyshots fully reveal the exterior of the production-spec Volvo V90. One image gives the glimpse of the interior also.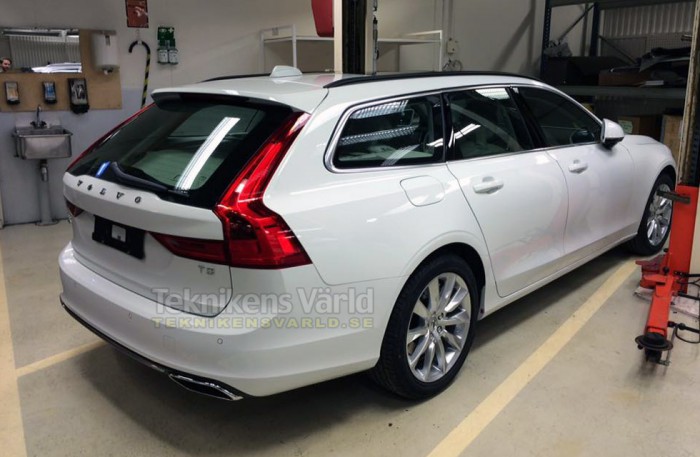 The exterior, finished in Crystal White colour, looks similar to the S90 up front. Moving to the sides, the estate version is differentiated with black roof bars and structural changes that include addition of an angular, C-shaped quarter glass. The rear-end is the most distinctive part of the exterior, and is drastically different from its predecessor, the Volvo V70. The V70 has an almost perpendicular tailgate, but the upper portion of the V90's tailgate is steeply raked. As for the differentiation with the S90, the V90 gets unique taillamps inspired by those of the Volvo Concept Estate. A subtle tailgate spoiler adds to the sportiness at the rear-end.

Save for dimensional and weight changes, most of the features and specifications of the Volvo V90 should be the same as Volvo S90. In Europe, four models should be included in the range - T6 AWD, T8 AWD, D4 and D5.
T6 AWD - 320 hp 2.0-litre supercharged and turbocharged four-cylinder petrol engine
T8 AWD - 470 hp Twin Engine plug-in hybrid powertrain
D4 (FWD) - 190 hp 2.0-litre turbocharged four-cylinder diesel engine
D5 (AWD) - 235 hp 2.0-litre turbocharged four-cylinder diesel engine
Save for the D4, all other models should have 8-speed automatic transmission as standard. The entry-level diesel model should have a 6-speed manual transmission as standard.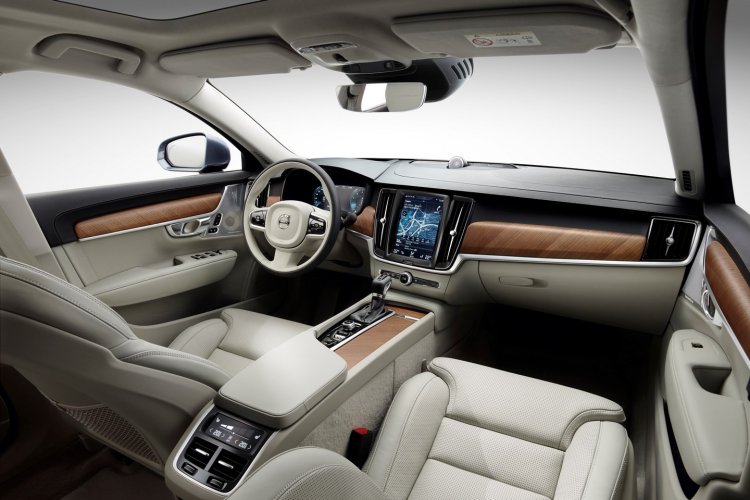 Also Read: Volvo S90 2-door coupe planned for 2020 – Report
It's unclear at the moment if the Volvo V90 will be sold in the U.S. and Canada. The Volvo V70 is no longer sold in these North American markets, but its adventure-styled version, Volvo XC70, is sold.
[Image Source: Teknikens Varld]