Update - Autojunk.nl has posted new photos of the Volvo S90 wearing production headlamps ahead of its debut next year. Volvo could unveil the car at a private event prior to its motorshow debut either in Detroit, Geneva or Beijing Auto Show in the first half of 2016. The S90 is based on the SPA and the "premium sedan's" production is confirmed at the Daqing plant in China.
June 5, 2015 -
Second product to be based on Volvo's new SPA modular platform.
The next big product in the pipeline for Volvo Cars is the successor to the aging Volvo S80, which the internet has christened as "S90". The company confirmed that an "all new premium sedan" will be introduced in the near future, and the test mule spotted in Amsterdam, Netherlands, is the first of many prototypes of Volvo's flagship sedan, reports AutoWeek.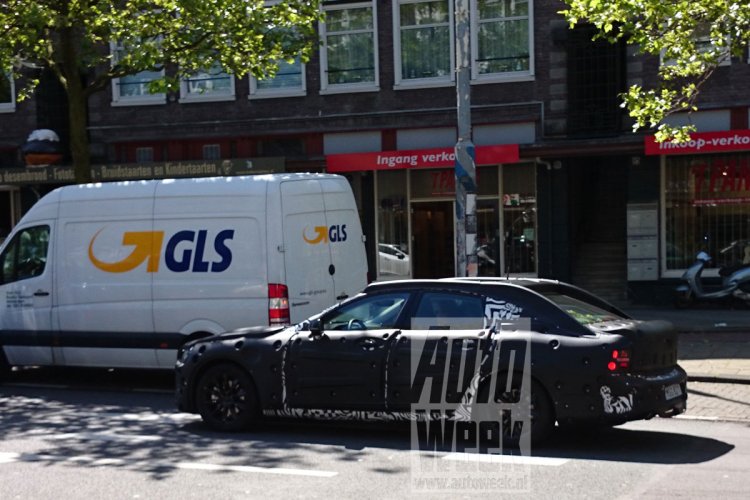 At first glance, there is no indication of the test mule being a Volvo, given that the thick black cladding covers most of the key elements. According to Autoweek reader, Sandor von Es (who sent the shots), it was the Swedish license plate that gave away its identity.
The S90 is reported to feature an all new design influenced by Volvo's new design philosophy, as previewed by the Volvo Concept Coupe. Its dimensions could be a little bigger than the S80 for better road presence and interior space.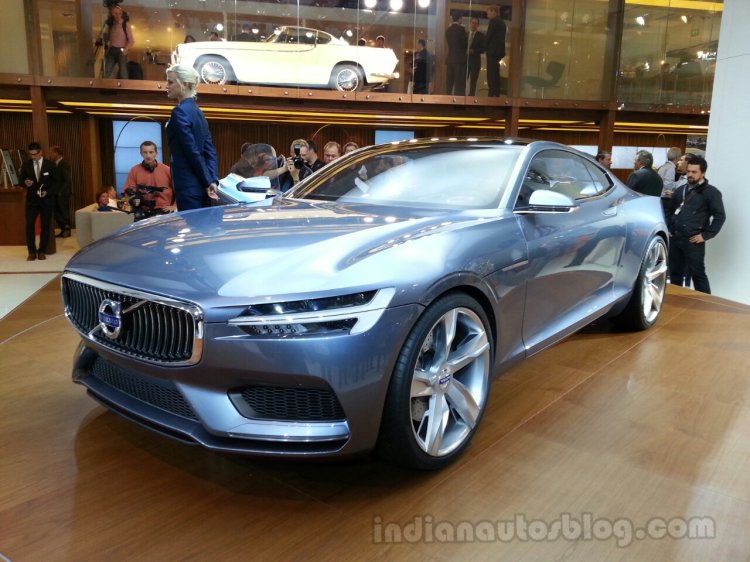 Expect the front end to feature a vertical-slat Volvo grille flanked by swept-back LED headlamps with the 'Thor-hammer' LED DRLs. Although the side may be covered up, it is inferred that the S90 will feature a new C-pillar design (instead of the curved design of the S80) and a new wing-mirror design. The rear could either borrow design cues from the Concept Coupe, or feature an all new design.
Inside, the Volvo S90 will follow the latest trend of integrating most of the functions in the large Sensus infotainment display, thereby reducing button count. It is expected to be an "evolution of the XC90's design", as Nick Connor, Volvo UK managing director, puts it.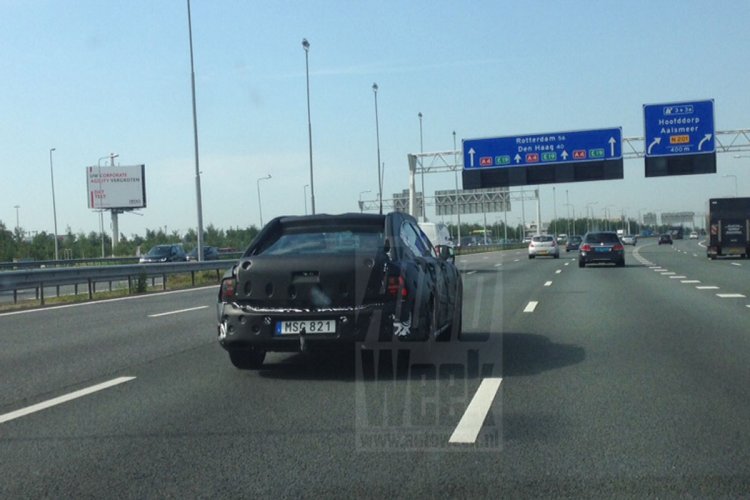 The Volvo S90 will borrow the highly force fed 2.0-liter engine lineup from the XC90, with power outputs ranging from 190 hp to 400 hp produced by the T8 Twin Engine Hybrid powertrain. In the XC90, the only transmission option is an 8-speed automatic unit.
Also Read: Volvo to double new XC90's allocation for India next year
It's unclear if the new Volvo S90 will be manufactured at the Volvo-Geely plant in Daqing, China concurrently or before it enters production at the main plant in Torslanda, Sweden.
Competitors: BMW 5-Series, Audi A6, Mercedes E-Class
Launch timeframe: 2016
2016 Volvo S90 - Spyshot Gallery
Volvo Concept Coupe - Image Gallery
[Source: AutoWeek and AutoJunk.nl]