Development based on the SPA platform.
Along with the Volvo S90 Excellence's interior, Volvo showcased a futuristic interior design concept at Auto China 2016 (2016 Beijing Motor Show) - the Volvo Concept 26. The Volvo Concept 26, first showcased at the 2015 LA Auto Show, is an innovation platform for Volvo's autonomous vehicles. Volvo says that the Concept 26 is the first autonomous vehicle interior to have been built on a car's platform underpinning an on-sale model, namely the Scalable Product Architecture.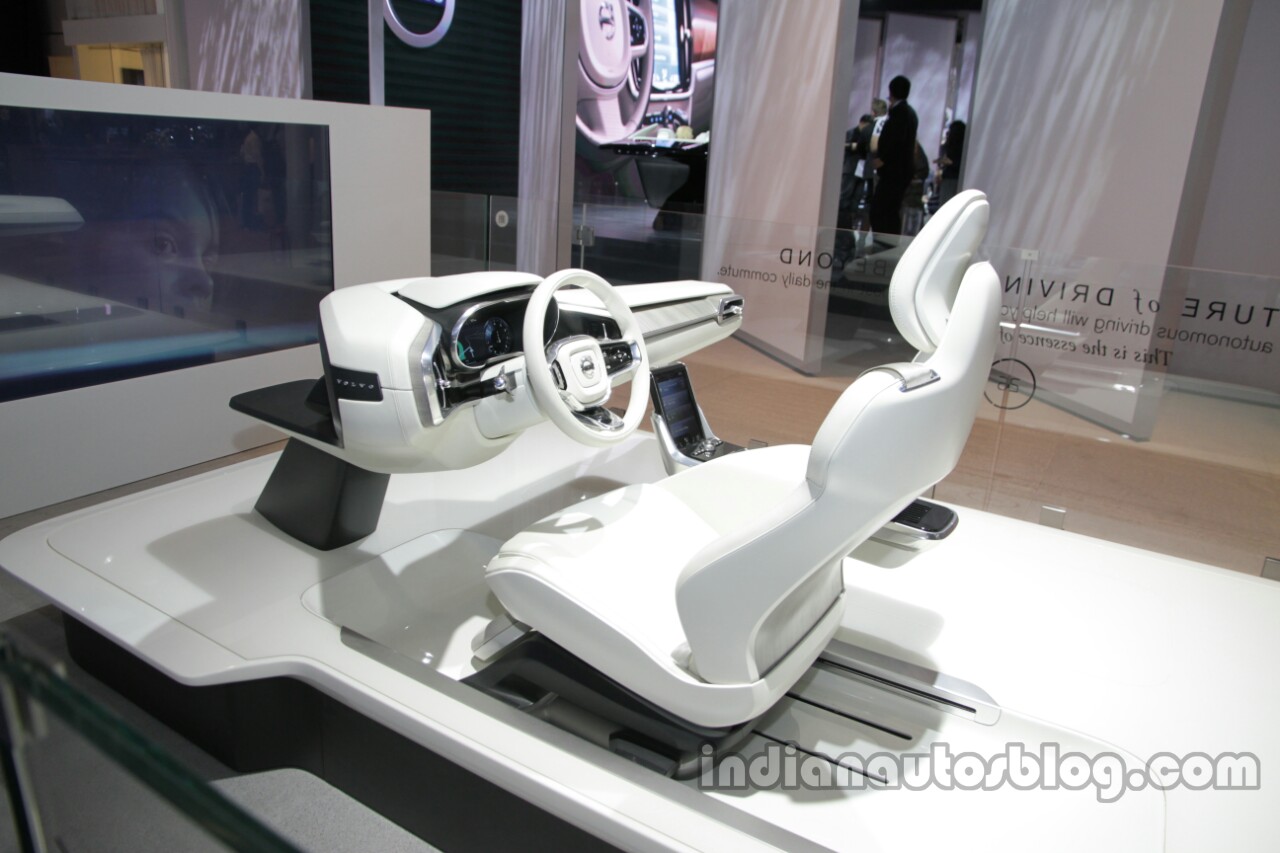 The Volvo Concept 26 revolves around the thought that a person would love driving given there be perfect driving conditions and when not, delegate the job to the autonomous driving system. The idea is to provide the easiest commute in daily driving using autonomous tech, especially in traffic of metro cities, which not only saves time, but also saves the driver from stress and gives some time for relaxing or working on something important.
There's a portrait-mode tablet in the centre console, a foldable tray and a large, 25-inch flat-screen monitor on the front passenger-side dashboard. The Concept 26 offers three interior modes to choose from: Drive, Create and Relax, each having a unique arrangement for the driver.
In the Drive mode, the interior is adjusted that the driver can take over the vehicle's control and drive it with least possible distractions. In the Create mode, the car takes over the control and allows the driver to choose from a variety of configurations of the seat, table and screens to optimally do what he wants: reading, working on some office work, or watch videos, etc.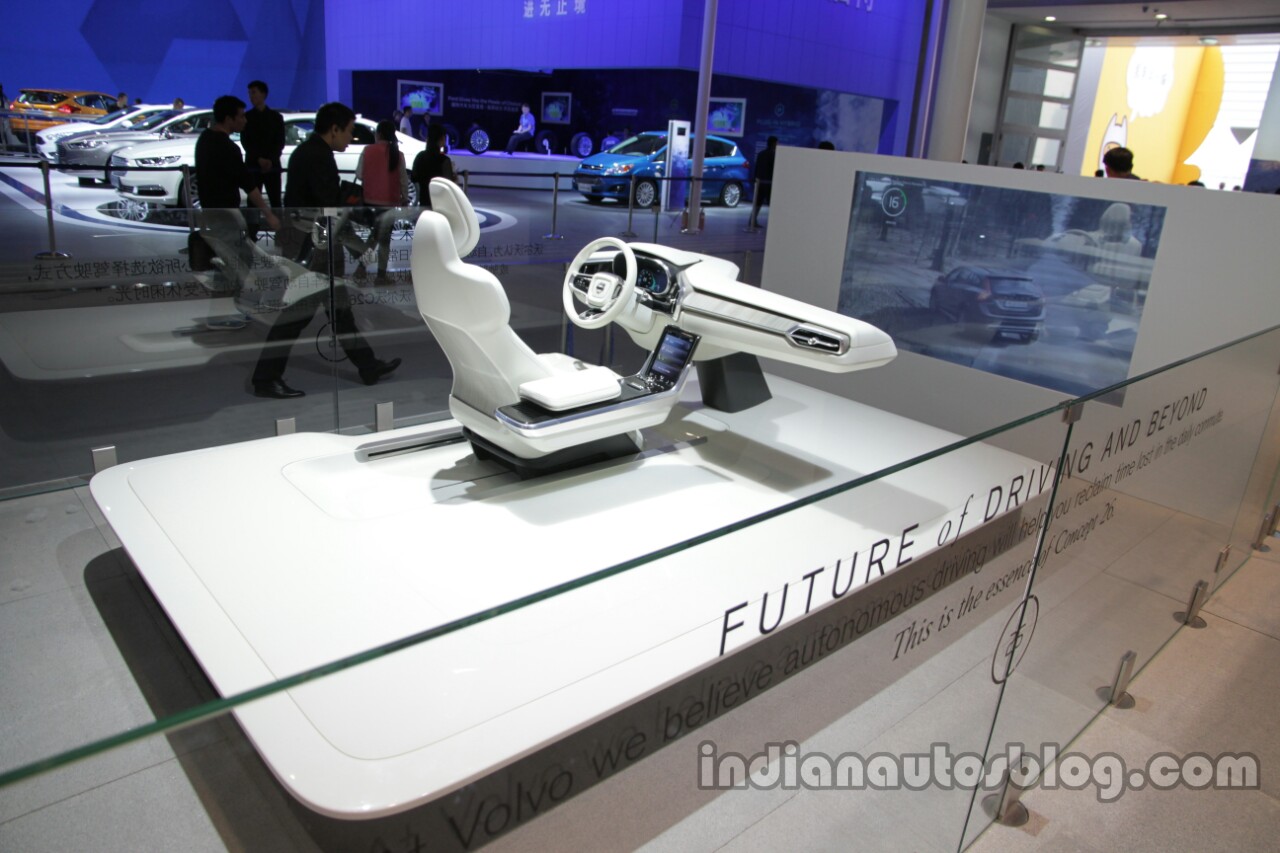 In the Relax mode, the seat adjusts itself into a comfortable reclining position. The driver can entertain himself with the media content suggested by the vehicle, relax gazing at the sky through the panoramic sunroof (assuming there will be one in a production vehicle with Concept 26 derived interior) or just take a nap.
With this autonomous vehicle (interior) concept, Volvo isn't talking of a very distant future. The company is already working on bringing autonomous vehicles to the mass market. Next year, as a part of the DriveMe project, the Chinese-owned Swedish automaker will put 100 customers in autonomous driving cars.