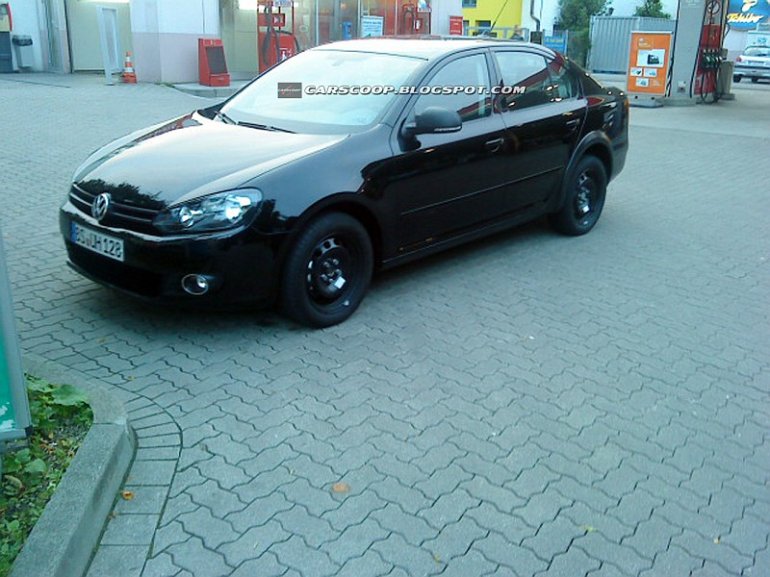 A while ago we caught this prototype under testing in Sweden and we were convinced that this was the Felicia revival from Skoda. However, we were quite wrong about our judgment because the car is more than two years away and no one tests a car years away from the production line without any camouflage.
A few months later, more spyshots have surfaced of this mystery test mule. This time it was caught in Munich at a petrol station. So if this is not the Skoda Felicia, then what is it?
Could this be the new Octavia that is being tested? Skoda India has made clear that the Rapid is NOT a replacement to the new Octavia but is an 'all new' vehicle just for the developing markets such as India and its neighboring countries. Clearly, the Octavia (called as the Skoda Laura over here) is due for an upgrade shortly.
With the Golf's front and Octavia's rear, is this then the Skodawagen Golavia?
Not really.
Recent reports online inform us that this is the Volkswagen Group's new Modularer Querbaukasten (MQB) kit testing which basically means a modular transverse-engine kit. This new platform will be the basis of an array of future VW group models such as the VW Up, Seat Ibiza Supermini, upcoming Audi A3 sedan and Audi TT replacement. The MQB will be the base on which all next gen VW products from Polo to Passat will be built on.
Source - Carscoop.Blogspot.com