To commemorate its tenth anniversary, Volkswagen Motorsport India has revealed a bespoke Winter Project Car that is based on the Polo. The new model has been developed entirely by the factory team and will be put up on sale for track day purposes. Dubbed Polo RX, the one-off build features a rear-engine, rear-wheel-drive (RR) format.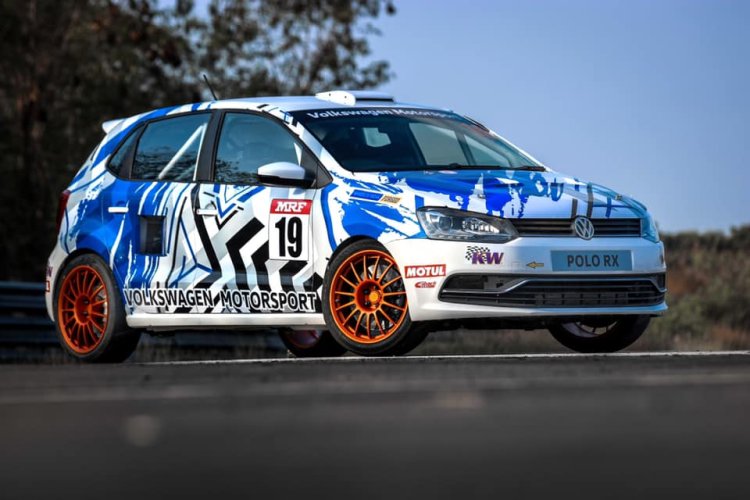 It is said that Volkswagen Motorsport readied the Polo RX during its 'winter break', which is why its latest track-only model is being touted as a 'winter project car'. VW says its motorsport team decided to come up with a new Polo-based track tool as it was 'something different, special and completely out of the box'. The Polo-based Winter Project Car from Volkswagen Motorsport is powered by a 1.8-litre TSI engine that has been sourced from the Ameo Cup car. While this engine can develop a maximum power of 250 bhp, it has been restricted to 210 bhp to achieve an optimum balance between outright power and reliability. The motor comes mated to a sequential gearbox with paddle shifters.
The major challenge that the team at Volkswagen Motorsport faced with the development of the RX was to create the right mounts for the engine, gearbox, and the suspension at the rear. Moreover, the turbocharged motor's intercooler has been placed underneath the rear seats, and the team had to design carefully positioned air ducts to maintain the correct airflow to the rear-mounted engine.
Furthermore, the fuel tank had to be moved to the front as the intercooler was relocated to the former's space. The team even had to design an entirely new wiring harness routing and rework the suspension to handle the shift of the engine to the rear. The Polo RX Winter Project Car cannot participate in official Volkswagen Motorsport races as of now. That said, the team could make small changes to the new model to help it adapt to the standards required to be met for participation in various forms of motorsports such as autocross, circuit racing or rallying.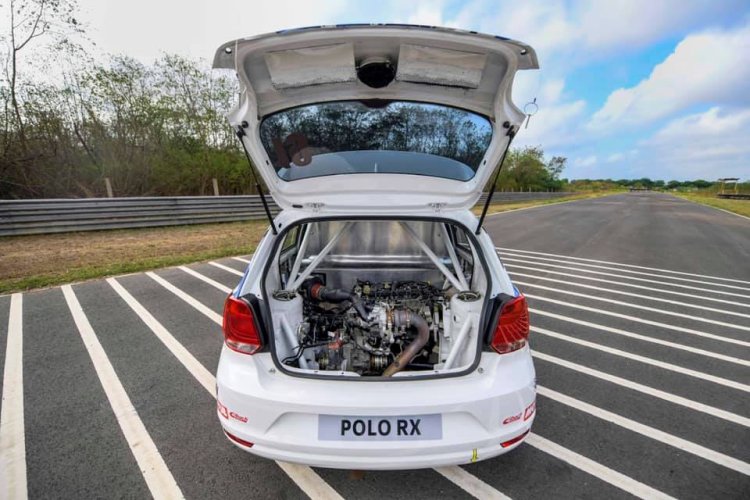 Also Read - VW Ameo Cup & VW Vento Cup cars to be sold to private buyers
Speaking on the development of the Polo RX Winter Project Car, Sirish Vissa, Head, Volkswagen Motorsport India said:
I am extremely excited about our 'Winter Project' car! It is commendable how the team has managed to pull off this project with limited access to high-end software and technology. Young engineers and technicians in the team have shown real calibre by getting this masterpiece ready in less than three weeks!" He further added, "A rear engine, rear wheel drive car is tremendously different in terms of its performance as compared to our conventional front-engine, front wheel drive race cars. With the rear wheel managing the acceleration, the front wheels have more freedom to turn the car sharply and quickly, thereby enhancing its dynamic performance to a great extent.