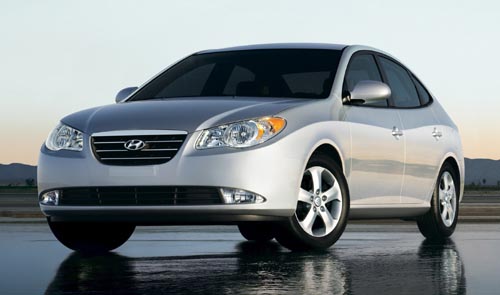 Leftlane news reports 65,000 Elantras are being recalled for a faulty Fuel pump-
Hyundai is recalling 65,000 Elantra sedans to replace a fuel pump that the automaker says could lose pressure and reduce engine performance. The recall only affects 2008 Elantras equipped with the 2.0 liter four-cylinder "Beta" engine, the only motor offered on the compact sedan in North America.

The fuel pump recall affects cars produced from November 2007 to June 2008. Hyundai says that they can lose their pumping pressure as ethanol produces a film buildup on the pump's electrical contacts, which leads to engine hesitation or difficulty starting the motor.