BikeWale reports that TVS Motor Company is working on a new Park Assist System for its upcoming electric scooters.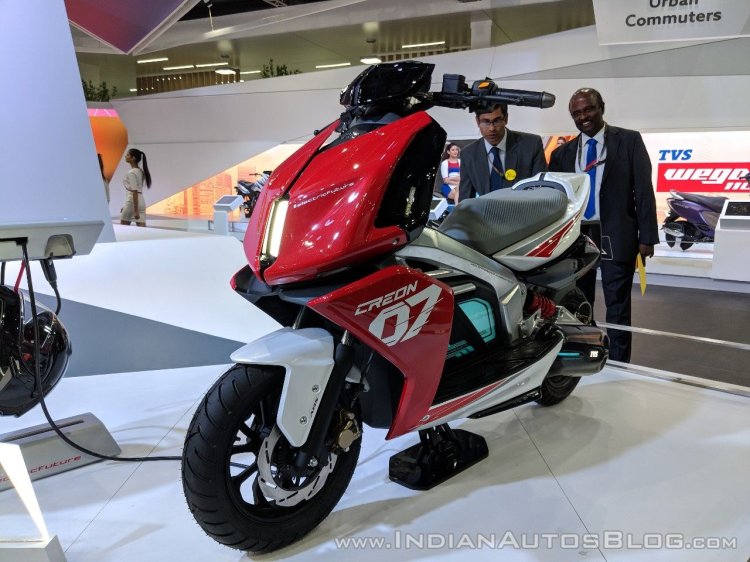 The website's sources reveal that the new technology will be included in all the upcoming electric scooters from TVS. The system reportedly assists the forward and reverse movement of the scooter while parking in tight spaces. The system takes information such as speed, position of the throttle and condition of the brakes into account, and then offers motion accordingly.
The forward movement assist reportedly works with the throttle open and with the speed under 6 kmph. Coming to the reverse motion assist, the system activates when the speed is 0 kmph and the throttle is closed and brakes not applied. When the movement of the rear wheel crosses 90 degrees, it activates and pulls the scooter reverse at 3-4 kmph.
The system also keeps the scooter speed in check while going downhill, and automatically applies the brake when it goes beyond the set speed downhill. When the park assist activates, it switches the hazard lamps on, and the instrumentation will show 'Parking Assist On'. Also Read: TVS Zeppelin Concept – Auto Expo 2018 Live
As per the website, the production version of the TVS Creon is likely to be the first electric scooter to get the feature. There is no official comment from the Hosur-based manufacturer regarding the development.
[Source: BikeWale]