Update: OverDrive earlier reported that TVS will enlist BMW's help in producing the carbon fibre body parts for the Akula 310's reported limited edition. That article has been edited to exclude the assertion of TVS taking BMW's help and now suggests that TVS could.
Could be made in limited units.
OverDrive reports that TVS Motor Company is planning to release limited units of the TVS Akula 310 with carbon fibre fairing similar to that of the concept's unveiled at the Auto Expo 2016.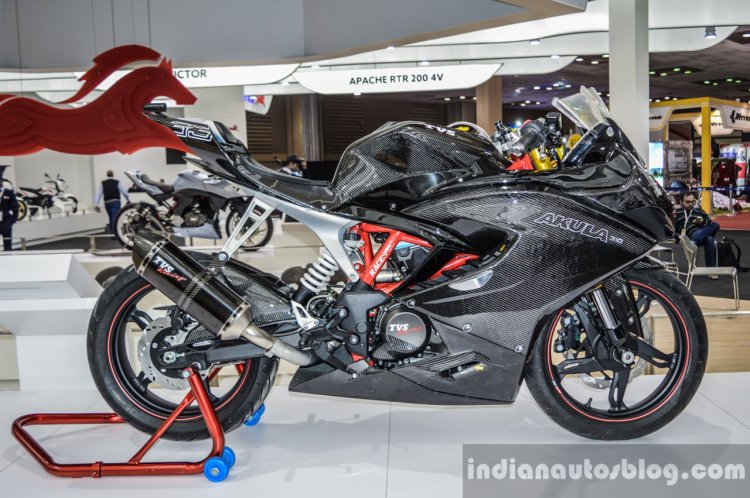 The publication reports that the fairing on the concept version used carbon fibre only as a cosmetic element and not in a way to benefit from its functional properties. TVS will enlist the help of BMW to manufacture the body panels completely in CFRP for the said limited editions.
It is also reported that 60 percent of the Akula concept would make it to production. The road-going version will miss out on some features that are found on the racing concept such as the bolt-on aluminium subframe, gyrocam and steering damper. Parts like the alloy wheels, fork, rear suspension, powertrain and possibly the exhaust would be borrowed from the BMW G310R.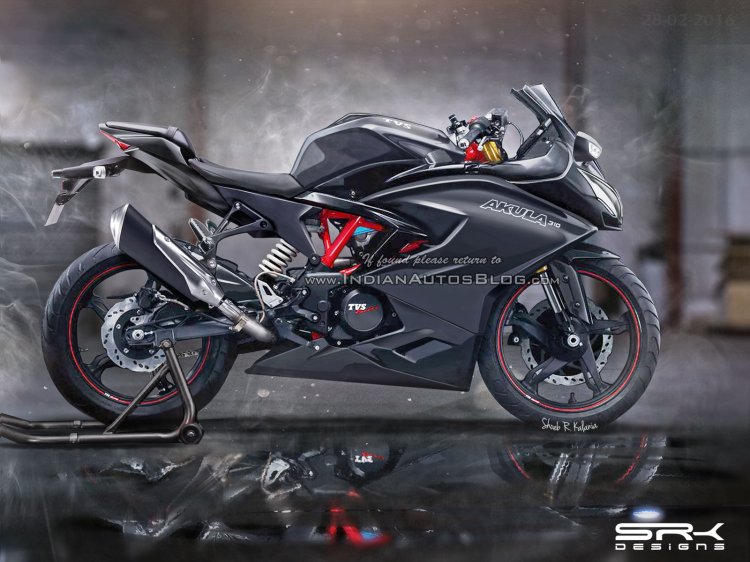 Also Read: More TVS Jupiter variants to launch in the coming years
The report also says that the Akula 310 will be introduced only after the BMW G310R goes on sale. Both of them are expected to launch this year.
[Source: OverDrive]