Deliveries in U.S. market to commence next month.
A year after its debut in prototype form and road testing commencement, Tesla has shipped the Tesla Model 3 outside the US. Images published on Facebook group Auckland EV Owners and Facebook fan page Tesla Talk New Zealand reveal that the Tesla Model 3 has reached the southern hemisphere ahead of its US launch next month.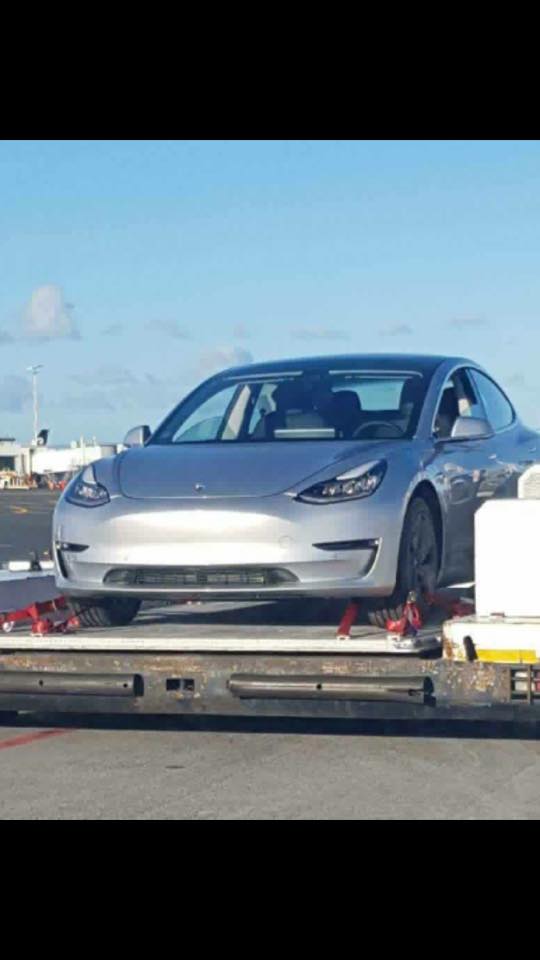 The Tesla Model 3 shipped to New Zealand is a left-hand drive. New Zealand is a right-hand drive market and Tesla Motors CEO Elon Musk has said that the company won't have the RHD Tesla Model 3 ready before next summer, i.e. before June 2018. Among many possibilities is that the car is shipped to New Zealand for winter testing at the Southern Hemisphere Proving Grounds that has the window open between June and September. Maybe the company wants to test the Model 3 AWD there, which is expected to enter production only next year, or new hardware.
The Tesla Model 3 will reportedly sell in 55 kWh and 70 kWh battery pack versions. The base model will have a driving range of over 215 miles (346.01 km) and a 0-60 mph (0-97 km/h) acceleration time of 5.6 seconds. The 184.8 inch (4695.95 mm) zero emissions sedan has a body made of aluminium and steel and houses a 15-inch central touchscreen on the dashboard. Buyers will get to choose from up to 100 different configurations, with features like fully autonomous driving, 19-inch wheels and glass roof.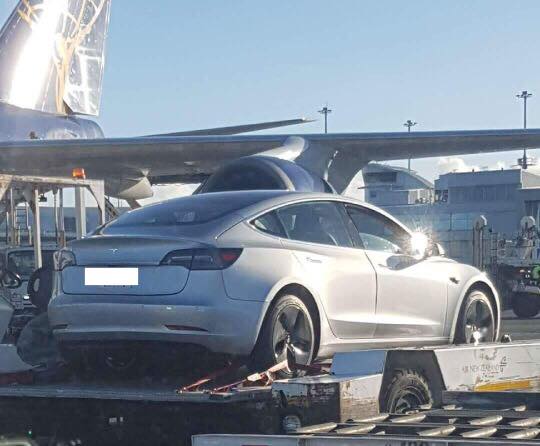 Also See: Next-gen Tesla Roadster – Rendering
Tesla Motors has confirmed that it will enter India with the Tesla Model 3 but has not finalised the launch plans, and import restrictive tax norms and poor charging infrastructure are partly to blame for that. Tesla CEO Elon Musk tweeted that he is in discussions with the Indian government for temporary duty relief until a local facility is ready for production.