Our reader Ashutosh Paranjpe has spotted the Tata Nano diesel variant testing in Pune. This is the same mule that was caught red-handed a few weeks ago at a fuel pump filling diesel.
[can't see the video above? Head over to the Youtube page to view it]
Tata had to make modifications to the car's front and rear bumpers during the transplantation. It is suspected that an intercooler has been installed behind the bumper and piped to the engine that is mounted at the back.
The front air inlets have been redesigned, and to facilitate this change, the fog light enclosures have been moved aside.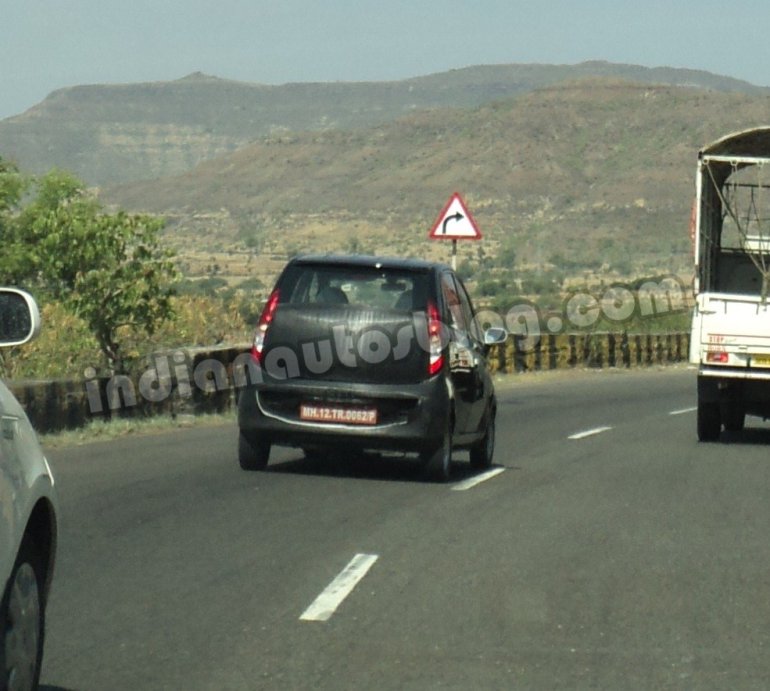 The Nano DICOR draws power from a sub-1,000cc twin-cylinder diesel engine that is turbocharged. Tata is developing a low-cost, on-demand power steering system for the car and has proved that fitting disc brakes is possible through the Tata Nano concept, showcased at the 2012 Delhi Auto Expo.
The big names in the components industry such as Bosch and Honeywell are rumored to be part of the project. We've also informed readers on reports of vendors pessimistic of Tata's sales projections for the upcoming variant having burnt their fingers with the volume estimates of the under-performing petrol variant.
Reports in the past have claimed that the Tata Nano diesel is ultra-efficient and returns 40kmpl.