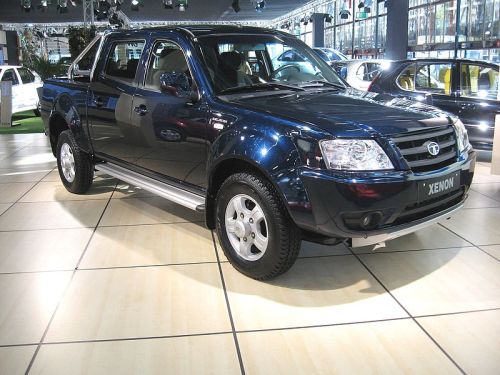 Tata Motors, India's largest commercial vehicle manufacturer, is planning to set up an assembly plant in South Africa to further strengthen its position in the country. Tata Motor's commercial vehicles wing is looking to assemble small to medium sized trucks in South Africa which is a very important overseas market for Tata.
Prakash M. Telang, MD (Indian Operations), Tata Motors
We are looking at assembling medium-sized and small trucks there (South Africa) for now.
Tata Motors exported 30,000 trucks during the 2009-10 fiscal year and expects this number to increase in the coming years. Tata has been exporting 2000-3000 truck units to South Africa annually and by setting up a plant with an annual capacity of 3000-4000 units initially, the company could sell more trucks in SA.
Tata could be assembling its Telcoline, Worker, Xenon trucks as well a the range of medium trucks based on the 407 and 709 platform in South Africa.

Tata Motors already has a truck assembly plant in Thailand and Bangladesh already and the company is aggressively planning to enter new markets.
Source: Moneycontrol