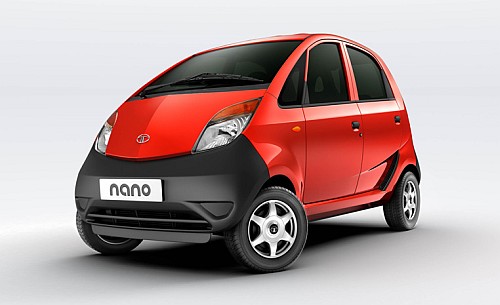 Tata Motors is looking to  triple the production of the Tata Nano by March 2011. Tata's Sanand facility which is fully operational right now has an annual capacity of 2,50,000 Tata Nanos. This capacity would be achieved in phases and currently the plant is producing 10,000 Nanos a month. Tata is looking to triple this number to meet high demands.
A Tata Nano vendor to PTI -
At present, vendors are supplying components for an average of about 10,000 units of Nano a month. They have been told to scale it up by three times by March 2011.
Tata Nano is in huge demand and with Tata already having and order backlog of near one lakh Nanos, it is only wise for Tata Motors to ramp up Nano's production to clear delivery backlogs and start delivering the car to new customers at showrooms without a long waiting period.

Tata is also looking to export the Tata Nano to Nepal and sources say there is heavy demand for the Nano in Nepal even without the car being officially launched there. This could also have led to Tata planning to ramp up production.
Tata Nano is also manufactured at Tata's Pantnagar plant and this plant is producing 50,000 units annually. Tata Motors would be looking to have a combined output of 3,60,000 units from Sanand and Pantnagar facilities by 2011-12.
Source: Wheelsunplugged