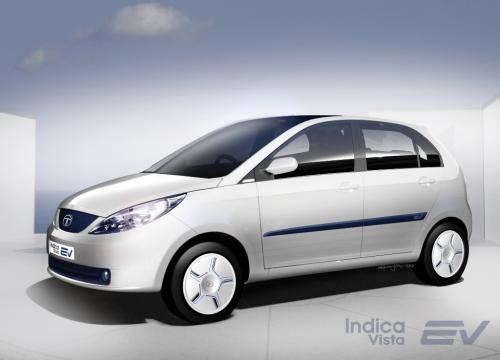 The Tata Indica Vista EV (Electric Vehicle) did not get the required support from the British government for a local assembly line, eventually forcing Tata to look elsewhere for the required sum. But in Norway, things have looked brighter and the government has granted permission to set up a plant that will assemble Indica Vista EV SKDs brought from India.
The Indica Vista EV runs on lithium-ion battery packs and will become India's second EV to be exported - the first car was the Reva or G-Wiz known internationally.
The Indica Vista EV offers massive cabin space and is perkier than the diesel and petrol counterparts. It has a top speed of 151kmph and a offers 190Nm of torque.
The Indica Vista EV will be produced in association with Miljo Grenland / Innovasjon, Norway in which Tata Motors' UK subsidiary, Tata Motors European Technical Centre plc, holds 70 per cent stake.