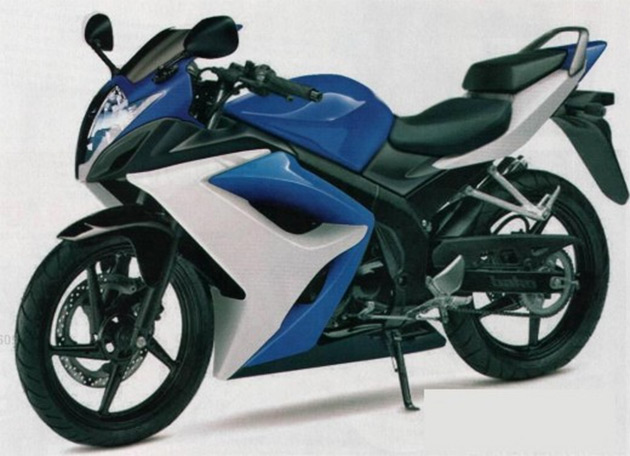 If Yamaha could save itself by introducing a bike that shared a common vein with the lord of all performance motorcycles - R1 - why not Suzuki introduce the GSX-R125 and get themselves in a position with immense scope to get a considerable edge over Yamaha, as the bigger Gixxers would have already hit the road.
Suzuki in its second innings in India, has moved the right coins. Having launches the Hayabusa and Intruder motorcycles, it is waiting for the festive season to pickup to release the Gixxers. Suzuki is also working on scooters, some of which could be performance oriented.
The GSX-R125 spied here is not very far away from its launch. It will come with a 15bhp 125cc water cooled four stroke engine. It will weigh a feather and its rear disc brakes prompts a decent acceleration and top speed figure.
The big question here is if Suzuki have thought of the performance starved Indian market in the bike's launch roster.
Suzuki GSX-R125 leaked images
Source - Hell for leather