Regular Indian Autos Blog readers would be aware of the recent spotlight on the long gone affordable roadster, the Suzuki Cappuccino.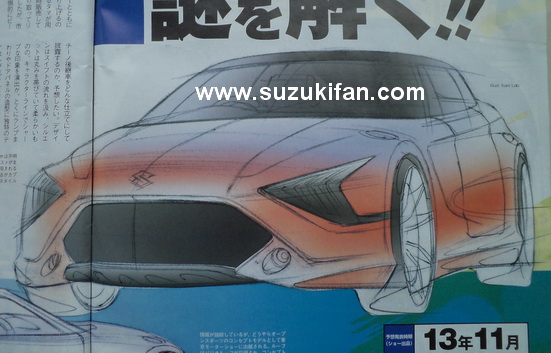 We showed you the speculative rendering of the sportscar along with the news that Suzuki could be looking to revive the model. Launched in 1991, the Suzuki Cappuccino is a compact two seater roadster with a removable hardtop.
The car's dimensions and engine capacity (660cc) were well within the Kei car regulations and hence it quickly turned out to be a affordable machine offering loads of driving fun. Though it produced 63bhp, it weighed only 750kg and had a 50:50 weight distribution making it a delight around the corners.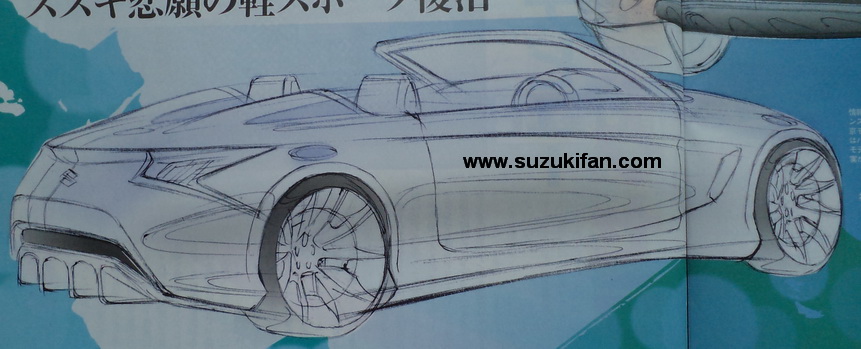 In 1997, when it was time for the second generation Cappuccino, Suzuki was occupied churning out mass market cars and hence the roadster was forgotten. However, according to the Japanese magazine Mag-X, the next generation Cappuccino is indeed under development and is likely to be debuted in November, maybe at the Tokyo Motor Show.
The magazine has also released the renderings of the upcoming two seater. Just like its predecessor, the next gen Cappuccino would be adhering to the Kei car rules and that means it would have a 660cc petrol engine under the hood. Export models could be powered by a 1.0 litre engine.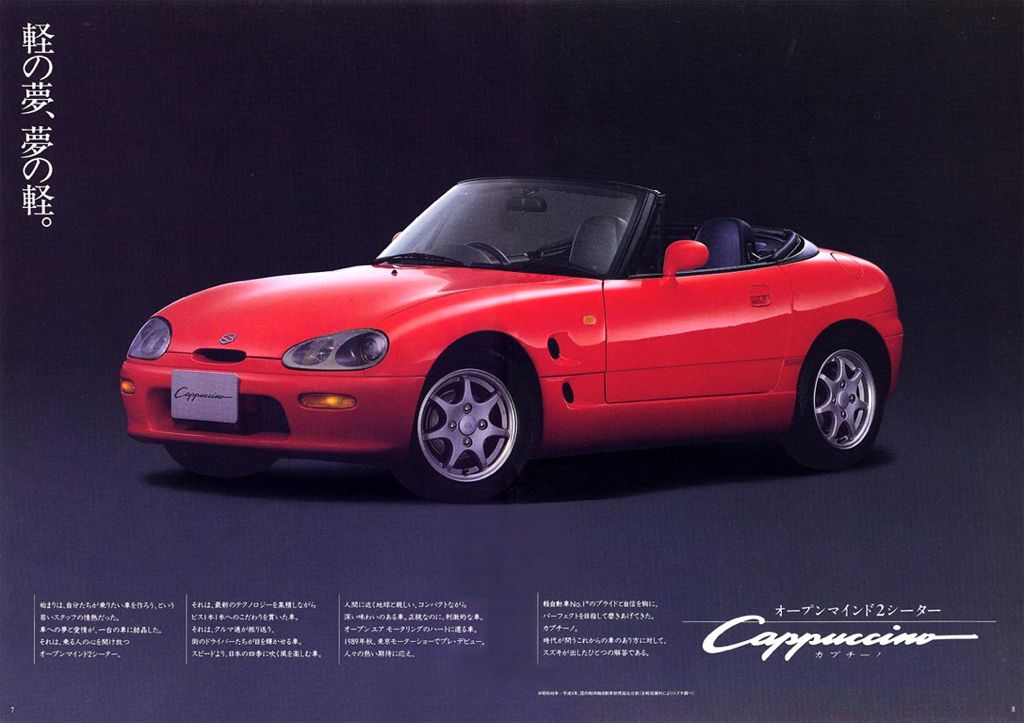 The Suzuki Cappuccino would cater to a niche market and if the pricing is competitive, it would make the pleasure of open top motoring a lot more accessible. If Suzuki goes ahead and produces the Cappuccino, would you want Maruti to launch it in India?
[Source: Suzukifan.com]