The Jaguar F-Type is the car that has been making Page 3 news all over the world. Being a spiritual successor to the original Jaguar E Type and a competitor to the Porsche 911/Porsche Boxster, the F-Type has built a huge fan following already.
Global deliveries of the F-Type are yet to commence. And yet, here it is - The Jaag has flown down to India for what we probably think would be homologation.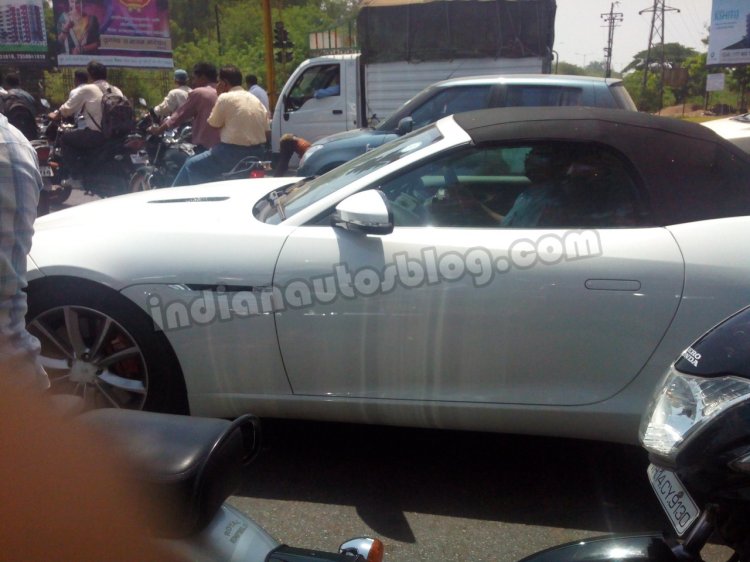 This white F-Type was spotted by regular Indian Autos Blog reader Shahrukh Shah on KSB Chowk Road in Chinchwad, Pune. Shahrukh further goes to say that the F-Type was 'looking gorgeous in the flesh' and that the exhaust note was nothing short of 'awesome'.
The rear badges of this test car has been covered and so are the 'Jaguar' logos in the alloy wheels. However, we think this is the F-Type V6 S variant which will form the base variant when it goes on sale in India.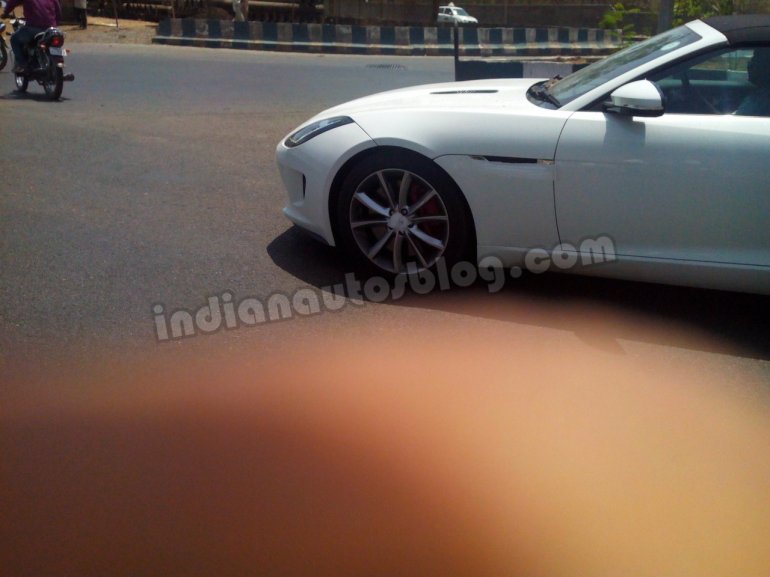 For India, Jaguar plans to launch the F-Type in two variants - the V6 S and the V8 S. Internationally, there is a base V6 that won't be making it to India.
The V6 S is powered by a 3.0-liter supercharged engine belting out 380bhp and is capable of a 0-100kmph dash in 4.8 seconds. The bigger V8 is powered by the 5.0-liter supercharged V8 engine as seen on the XKR and puts out 495bhp while reducing the 0-100kmph run to 4.3 seconds.
Prices for the F-Type are expected to start at about 1.3 crore when it goes on sale here sometime in July.