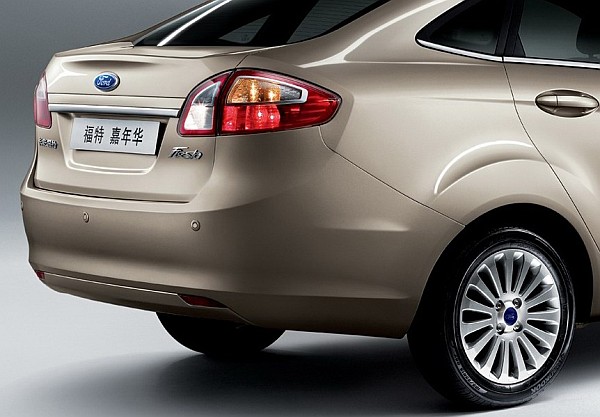 More than one Indian Autos Blog reader has reported sighting of a beige Euro Ford Fiesta sedan with automatic transmission, testing near Ford's Maraimalainagar facility on the outskirts of Chennai city.
Ford has been testing the Euro Fiesta hatch in and around Chennai for about a year now and has not bothered with camouflage to conceal its identity. As one other IAB reader points out, Ford tests the hatch variant of any sedan that it intends to launch in India. More than 10 years ago, Ford tested the Ikon in the hatch form.
It is unclear whether Ford is trialling Ecoboost engines which it intends to employ on many future models for India. Ford has said the technology is very interesting and has high suitability for Indian models.
Ford is also working on a smaller SUV and one other report clearly states their interest in bringing the Focus to India. Ford's Indian division will eagerly await completion of the next generation Endeavour, which is taking shape in its Australian engineering facility.