The Volkswagen Passat CC is a four door coupe model designed to offer the practicality of a sedan. The suffix CC stands for Comfort Coupé. If the Passat loyalist requires an upmarket sedan, he need not look elsewhere.
Volkswagen India will introduce the regular Passat in the coming months and along with it will come this Passat CC four-door coupe spied testing in Pune. Don't let the exteriors fool you into thinking this is a cramped 4 seater with no rear headroom. According to reviews, this vehicle offers plenty of room at the back and the seats are very supportive. Comes as no surprise given the CC is longer, wider and lower than the regular Passat.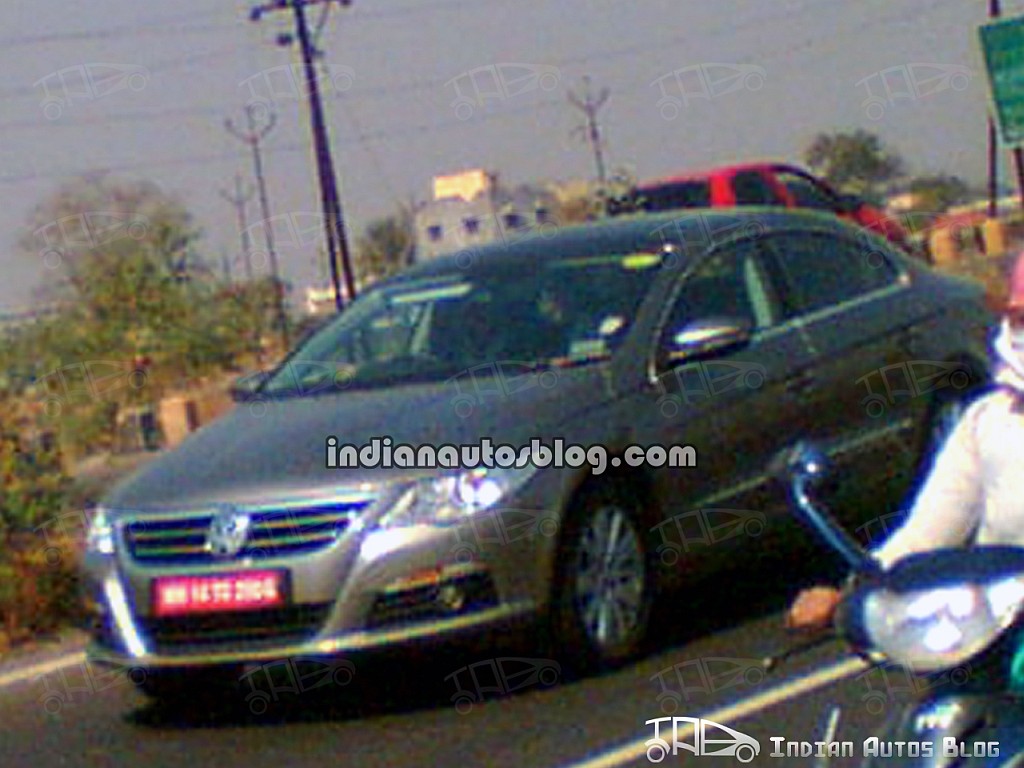 Plenty of components are lifted from the Passat so there are no questions posed on its reliability. The fit/finish is good as the Passat.
The top of the line Passat CC comes with the 3.6-liter V6 engine good for 280bhp. The 2.0-liter diesel engine is also offered with manual and automatic transmission options. At this point we are uncertain which powertrain will be offered to Indians.
The Mercedes C-Class and BMW 3 Series buyer in need of more style will find the Passat CC an interesting option.