To put in a nutshell, the Etios Liva is Toyota' Indica. It was designed for the Indian market's demanding customer. He requires a hatchback that can carry a lot of luggage, all his family members, a powerful AC, and absolute comfort for his loved ones and friends. Severe market study unfolded during the development period. The floor mat for example has been designed taking into account the driving habit of the driver who at times uses bare feet to operate the pedals. Indian women dressed in sarees were called in during the development stage, to check the comfort of ingress and egress.
Toyota has two hatchbacks in its overseas portfolio - Yaris and Aygo - that it couldn't bring to India as both were designed without taking India into consideration and were expensive compared to offerings from rival brands.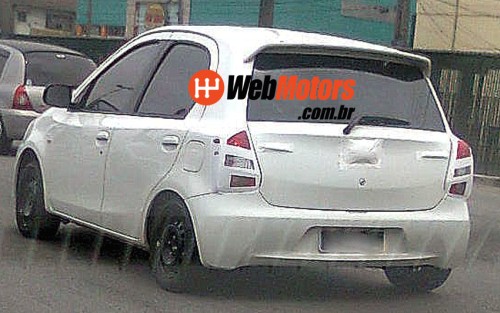 The Liva did not get the thumbs up from everyone in the audience, but comments, feedback, scathing remarks from customers could yield better variants in the future. A MY2012 could come out with better equipment and redone interiors.
Toyota has not restricted the Liva's playing field to India. It is working on a bigger Etios for the Chinese market and said a car of the Etios' size will be manufactured in another part of Asia. South Africa is next in line, the company's kicked about the affordable Toyota model's entry in an uncertain economic climate. Toyota is also seen testing the Liva in Indonesia.
Toyota is likely to manufacture the Etios in other destinations. Recently the Liva was spotted testing in Brazil, its badges were taped. The car is packed till the wheel arch brushes the rear tire. For the Brazilian market, Toyota has to rework the engine to run on high ethanol content. They could also drop an AT variant, and the sedan's 1.5-liter petrol engine could feature on certain Liva variants to capitalize on the country's decent demand for powerful hatchbacks.
The Etios will face near identical competition in Brazil with the likes of Nissan Micra, Volkswagen's Gol (South America specific model), Fiat Palio and Hyundai's upcoming HB ready to launch an attack on the unsuspecting newcomer.
[Source - WebMotors.com.br via AutosSegredos.com.br]