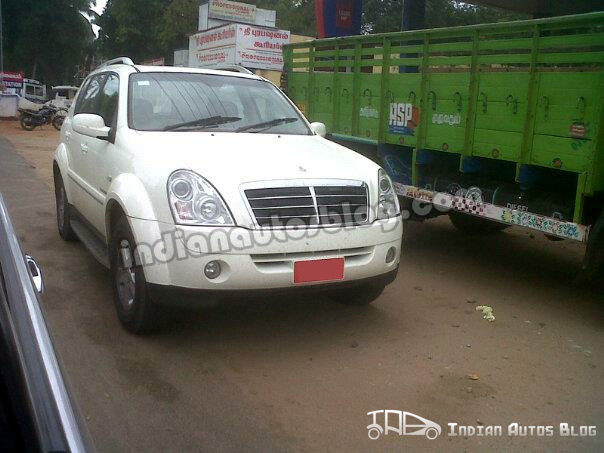 IAB's avid reader Santhana Kumar spotted the Ssangyong Rexton near Periyakulam en-route to Munnar.
Santhana reports that there were two models wearing test plates followed by a fleet of Mahindra vehicles. One of them was a 2WD and the other an AWD. Both Ssangyong mules were hooked to testing equipments.
Mahindra has been testing the Ssangyong Rexton in India even before its Auto Expo showcase. The Rexton test mules in India are of the pre-facelift generation. It will be powered a 2.7-liter 5-cylinder turbo diesel engine generating 165 bhp mated to a 5-speed T-Tronic automatic transmission, all sourced from Mercedes.
Two Ssangyong models - Rexton and Korando C - decided to head towards India after Mahindra took control over Ssangyong. The Korando C will be placed immediately above the XUV500 followed by the Rexton which will compete with the Fortuner that dominates the luxury SUV market.
See more spyshots of the Ssangyong Rexton testing in India
However, we are quite disappointed that Mahindra is testing the older version of the Rexton. Ssangyong recently unveiled the Rexton W, a replacement to the old Rexton with revised exterior, at the Busan Motor show. We have comprehensively covered the Rexton W over here.
We believe that the Rexton W, a more modern design, is an apt competitor for the Toyota Fortuner. Mahindra should launch the new Rexton W in India instead of the older model which, looks wise, is no match to the crop of models it will be part of.
Do you agree?