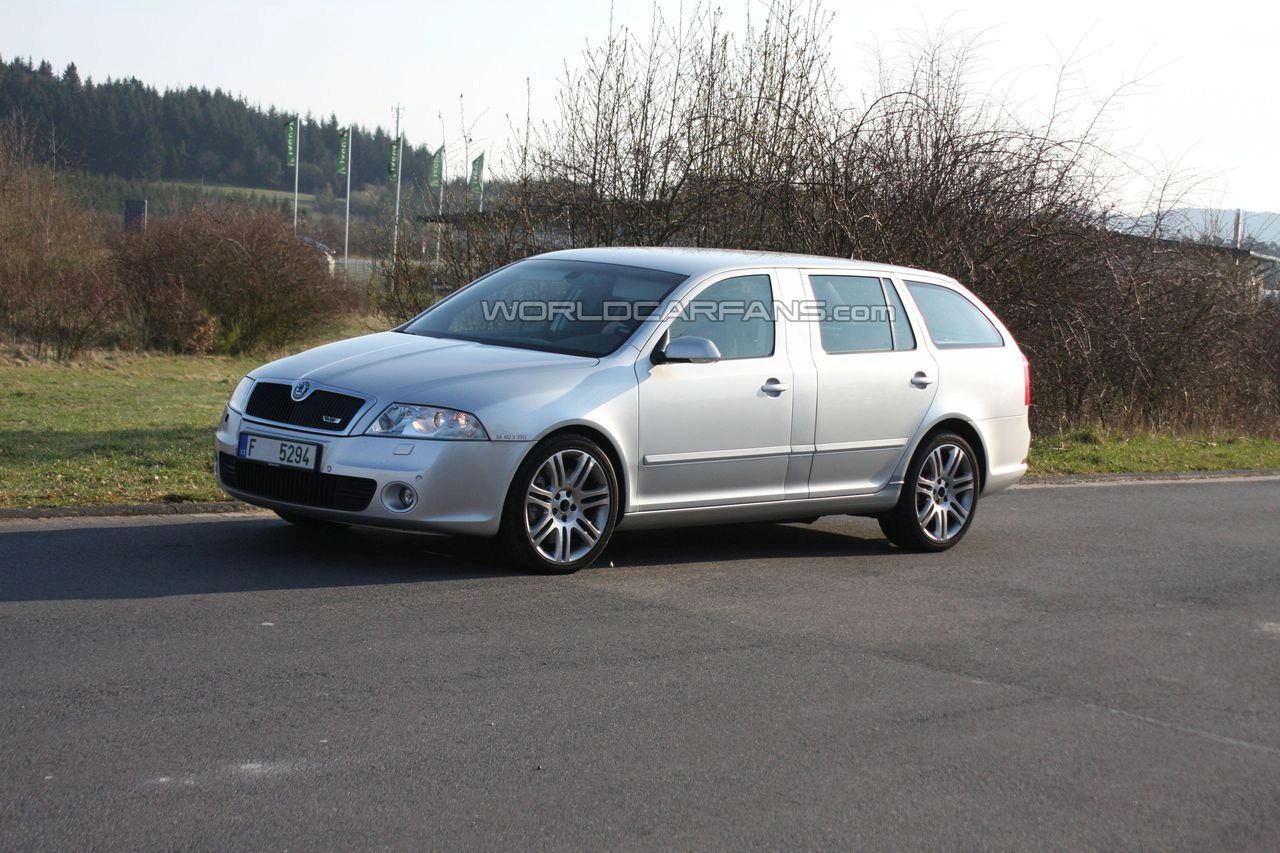 Looks might be deceiving. Shown in the picture is not a Skoda Octavia combi. This car being a test mule, wears a Skoda Octavia skin over an extended Skoda Superb chassis.
This is the first time Skoda is having a go with an estate version of Superb. It is aimed at the European market, particularly to rival estate Audis and Volvos. The chassis of the Superb is slightly modified, for a higher roof to make it cargo-friendly and for more interior space.
A total of 6 different versions of petrol and diesel engines will be offered, with layout ranging from a 105bhp 1.9 liter TDI to the top of the line 3.2 liter V6 coupled with VW's DSG transmission.
Skoda Superb Combi Spy Images
Source: World Car Fans