Our readers Mayur Kabra and Snatak Mundada from Pune sent in these spyshots of the Renault Fluence. The interior quality is top notch and the paint finish is very impressive. Snatak says the front and rear legroom is generous. The front end reminded him of the Fiat Linea.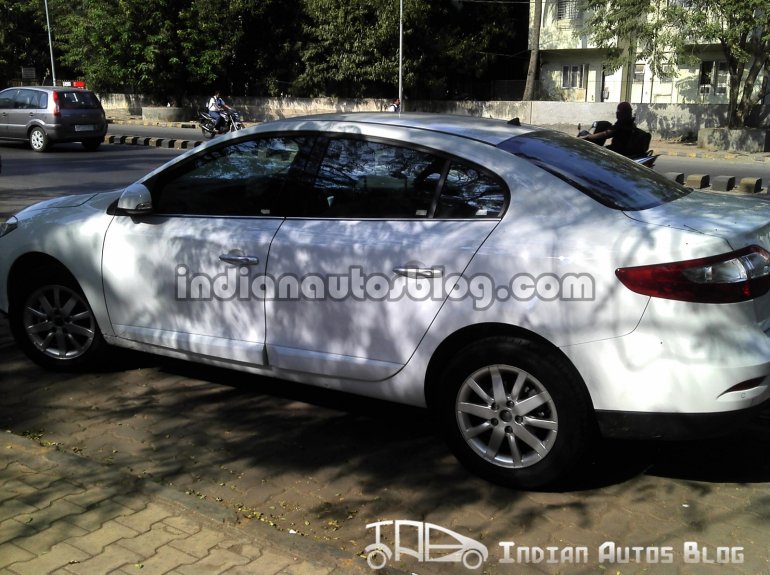 This vehicle is going to be Renault's first product in its stand-alone form. There should be no compromises made in terms of quality or offering options. That's why Renault, apart from the manual transmission, is bringing the 4-speed AT along with the 1.5-liter diesel engine and 2.0-liter petrol engine.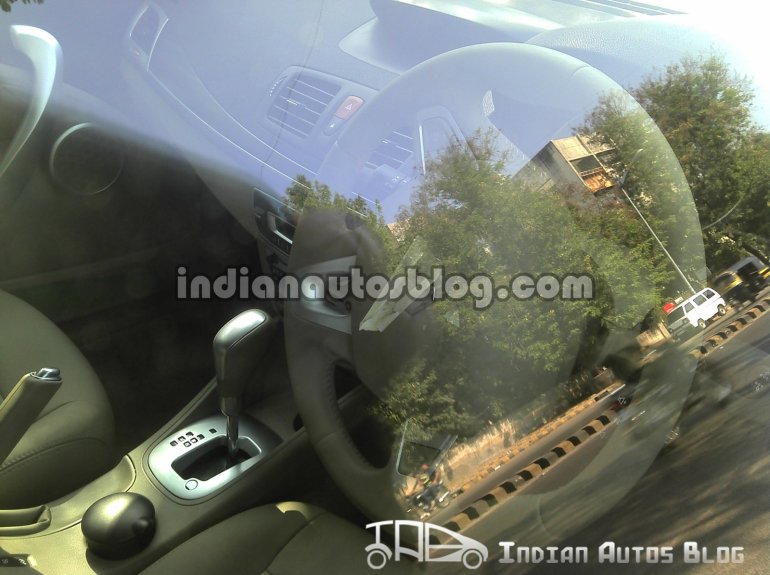 Internationally, the Fluence is offered with a 1.6-liter 110hp petrol engine and a 2-liter 140 hp that can be mated to an optional CVT. The diesel variant is packed with the 1.5-liter dCi engine (think Nissan Micra), offered in 85, 90, 105 and 110hp versions. We're most likely to get the 105hp version.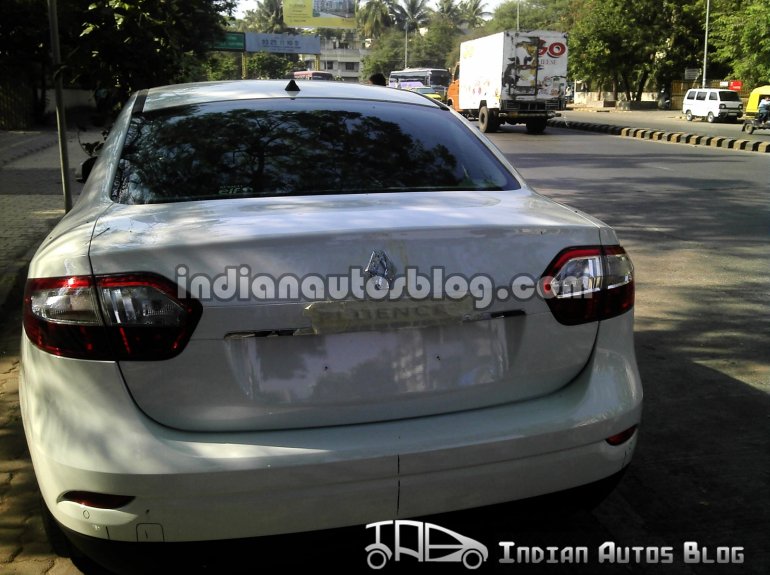 Safety is taken seriously by Renault-Nissan and consequently the Fluence is fitted with ABS, six airbags, electronic stability control and emergency brake assist. Bluetooth connectivity, MP3/CD/Radio, Bluetooth connectivity, Cruise control are some other features offered on overseas models.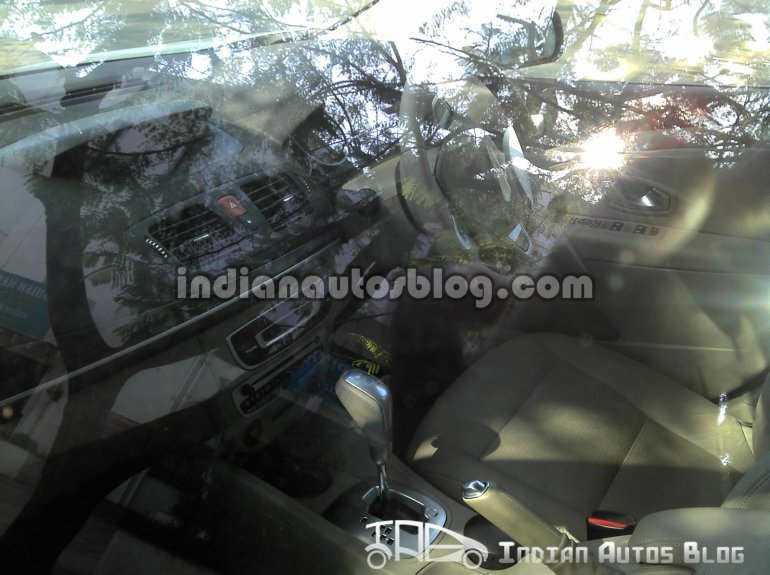 Renault Fluence Video
Renault Fluence International Press Release from August 2009
Renault is to enhance its range in autumn 2009 with the launch of a new saloon: Fluence. Designed with the aim of standing out as the most attractive car of its class, Fluence has several features that will set it apart from rivals: beneath its strong, sporting exterior, Fluence features a comfortable cabin and a wealth of useful technological aids.
Fluence targets customers looking for a status-enhancing saloon and will be built on the existing assembly line at the Oyak-Renault plant in Bursa, Turkey, where the previous Mégane II saloon was produced.
Fluence goes on sale in Turkey from November and will benefit from the Mégane II saloon's class-leading reputation in three best-selling markets: Turkey, Russia and Romania. There are no plans to commercialise Fluence in the UK.
Passenger comfort is optimised by generous dimensions:
* 4,620mm long, 1,809mm wide, 1,479mm high and a wheelbase of 2,702mm,
* 530dm3 of boot space,
* more passenger space than any major rival, including 1,480mm of elbow room at the front and 1,475mm at the rear.
An ergonomically sound driving position:
* Fluence's dashboard features elegant, flowing lines and key functions fall easily to hand – these include the controls for the navigation and climate control systems, the steering wheel-mounted radio and telephone fingertip remote controls and the controls for the cruise control and speed limiter,
* the driver's seat has a huge range of adjustment, 240mm fore or aft and +/-35mm in terms of height; the steering wheel can be adapted for rake and reach, too.
A comfortable, welcoming cabin:
* the rear seat can be folded 60/40,
* the cabin features more than 23 litres of stowage space, including a nine-litre illuminated and refrigerated glovebox and a 2.2-litre centre console cubby,
* a climate control system with front and rear vents is standard, even on entry-level models, with automatic dual-zone climate control available as an option.
A raft of user-friendly, high-tech features more commonly associated with top-of-the range models:
* hands-free entry and ignition card with automatic locking of the doors as the card-holder walks away from the vehicle,
* the new, integrated Carminat TomTom® navigation system for less than €500,
* a wide range of audio options including the range-topping 3D Sound by Arkamys® system, Bluetooth® telephony and 'Plug & Music' digital connectivity.
A blend of outstanding comfort and top-class roadholding together with engines that combine power with fuel economy:
* a chassis that blends efficiency with comfort and driving pleasure,
* a comprehensive choice of engines, with two petrol and five diesel Renault eco² options.
Rigorously designed to meet even the most exacting customer's demands:
* a comprehensive range of leading safety features: ABS with EBA (emergency brake assist), ESC (electronic stability control), up to six airbags, five three-point seatbelts with pretensioners and load limiters, cruise control, speed limiter, etc.,
* reliability and durability proven by a rigorous testing regime with quality control systems designed with certain markets' most demanding road conditions in mind.
A strong environmental stance:
* all diesel models in the Fluence range have a CO2 emissions rating of just 119g/km and qualify for the Renault eco² signature,
* in 2011, the Renault range will be boosted by the introduction of an all-electric version of Fluence – proof that attractive, comfortable, spacious cars are by no means incompatible with respect for the environment.
1. ELEGANT, FLUID STYLING
Harmonious, modern forms
This new, four-door saloon is 4.62 metres long and its size and generous levels of standard equipment place it midway between the C segment, for compact family cars, and the D segment.
Perceptions of strength and quality
The sense of strength and safety is reinforced by the carefully proportioned balance between the windows and the large surface area of the doors, the lower part of which incorporates protective structures. Seen from the side, a distinctive character line flows rearward from the rounded front wings before emphasising the solid rear haunches.
A simple yet elegantly-styled interior
In the cabin, the airy facia design incorporates taut, uncluttered lines. Essential driving functions and useful accessories all fall easily to hand. They are concentrated around the steering wheel and centre console to free up as much space as possible and to make the car even more user-friendly.
The step-up in range is visible in cabin details such as the chrome finish applied to door handles, instrument surrounds and gearlever knob, as well as the availability of a choice of either light- or dark-hued leather upholstery.
Particular attention has been paid to the decorative trim to create a varied range of distinctive ambiances, and also distinguish between different equipment levels. Customers can choose from a light, elegant interior which exudes a sense of wellbeing, or something darker, with more sporting overtones.
2. FLUENCE PUTS THE ACCENT ON TRAVELLING COMFORT
An ergonomic driving position
It is very easy to feel at home at the wheel of Fluence, thanks to its sound ergonomics. On board, every driver will be able to find the ideal seating position thanks to a wide range of adjustment, with all the controls near at hand. These include the controls for the navigation and climate control, the steering wheel-mounted radio and telephone fingertip remote controls and the controls for the cruise control and speed limiter.
Space – and a place – for everything
The sense of onboard comfort is reinforced by attention to detail in reduced noise levels and high standards of interior space, including class-topping elbow room (1,480mm at the front, 1,475mm at the rear).
Fluence's cabin has over 23 litres of stowage space, including an illuminated, refrigerated, nine-litre glovebox (when equipped with automatic climate control), a 2.2-litre centre console bin and a 2.6-litre cubby in each front door.
The 530dm3 boot capacity is one of the biggest in its class. Access is by a low sill and a large (1,020mm) aperture, which has been made possible by incorporating a section of the rear light cluster within the boot lid.
The 60/40-split folding rear seat enables load capacity to be increased.
Perfect cabin temperature at all times
No effort has been spared in terms of thermal comfort. To ensure maximum efficiency, particularly in international markets exposed to fierce heat and humidity, all versions of Fluence feature climate control as standard equipment – even at entry level. The system is complemented by air vents positioned:
- at the base of the windscreen, as well as at the centre and both ends of the dashboard for front-seat passengers,
- beneath the front seats and at the rear of the centre console for rear seat passengers.
On some models, automatic dual-zone climate control is also available. Tried and proven on the Mégane range, this system is supremely efficient without being intrusively noisy. It enables the driver and front passenger to select individual temperature and fan-speed preferences via the 'Soft-Auto-Fast' control:
- the 'Auto' mode optimises thermal and acoustic comfort and swiftly adjusts the system to an appropriate setting,
- the quiet 'Soft' mode places the emphasis on effective distribution,
- the 'Fast' mode ensures rapid ventilation of the whole cabin.
3. ADVANCED TECHNOLOGY TO EASE THE STRAIN OF TRAVELLING AND MOTORING
New, integrated Carminat TomTom® navigation system
Simple to use, the Carminat TomTom® navigation system costs less than €500 and provides:
- clear, precise maps on a large, 5.8-inch screen,
- real-time traffic information and alternative route options,
- notification of speed limits,
- a comprehensive selection of points of interest,
- speed-camera alerts (depending on market),
- a range of functions that can be tailored to suit individual needs or tastes.
The system is integrated within the dashboard for quality and security. It is also easy to update and extend by simply linking its SD card to the internet. A permanent, dedicated website (http://www.renault-multimedia.com) provides up-to-the-minute road network data and enables users to make personalised set-up changes.
A new audio range whose watchwords are 'sound quality' and 'connectivity'
Fluence benefits from the entry level 60-Watt RadioSat Classic system which includes an MP3-compatible CD player and an RCA connector. For customers who crave more refined performance, Renault has worked with Arkamys® to develop the 3D Sound by Arkamys® system which incorporates:
- a powerful 140W system with eight speakers (four woofers and four tweeters),
- Bluetooth® connectivity,
- Arkamys® digital sonic tuning, which provides three-dimensional surround sound. This guarantees precise reproduction and tailors sound to suit the forms of the cabin and the materials employed,
- a double antenna to provide optimal radio reception.
The Plug & Music option enables drivers to control auxiliary players (such as an iPod®, or anything with a USB connection) via the steering wheel-mounted fingertip remote controls. The menu and playlists are displayed on the dashboard screen. Bluetooth® connectivity also enables the driver to operate the telephone via the steering wheel-mounted remote control.
Several other similarly practical touches complete this high-tech package (available as standard on some models, or as an option on others). These include a hands-free entry and ignition card (with automatic locking of doors as the card-holder walks away from the car), cruise control and a speed limiter.
4. SHEER DRIVING PLEASURE
Dynamic handling
Fluence's chassis delivers an efficient, comfortable and enjoyable ride. The aim of Renault's engineers was to combine steering and handling precision with minimal noise and vibrations. Fluence's front suspension features MacPherson-type struts with rectangular lower arms, while the rear incorporates a programmed-deflection flexible beam.
Fluence also benefits from a particularly effective braking system, with large discs that provide both outstanding stopping power and durability.
Engines that combine punch with fuel economy
From launch, and depending on market, Fluence will be available with a wide range of thrifty engines which are all a pleasure to drive.
Two petrol engines, each available in two versions:
* 1.6 16V 110hp, with manual or automatic transmission
* 2.0 16V 140hp, with manual or continuously variable transmission (CVT)
A choice of five variants of the 1.5 dCi diesel engine:
* dCi 85
* dCi 90 DPF
* dCi 105
* dCi 110 DPF3
* dCi 110 DPF with a new dual clutch transmission (DCT), available from the end of 2010
All diesel-engined versions return CO2 emissions of 119g/km and qualify for the Renault eco² environmental hallmark.
5. SOLID FOUNDATIONS
Reliability and durability proven by extreme endurance testing – a hallmark of Renault quality
In addition to all the standard tests, Renault has added another 800 quality checks to take into account the demanding road conditions found in the majority of the countries where Fluence will be marketed. Fluence benefits from Renault's ongoing efforts to reduce the cost of everyday motoring by between 20 and 30 per cent. For instance, oil-change intervals have been extended to 30,000 kilometres (or every two years) on all diesel models (with the exception of the dCi 85: 20,000km/every year), while climate control systems no longer need to be recharged.
Real-world safety that meets customers' needs and expectations
Fluence was designed using the same philosophy that applies throughout the Renault range. The company has capitalized on studies conducted by LAB and also used its extensive engineering expertise to develop efficient safety systems relevant to the real-world driving conditions found in all the countries where Fluence is marketed.
Depending on the market, entry-level Fluence models will be equipped with:
- ABS with EBD electronic brakeforce distribution,
- EBA, emergency braking assist, with automatic activation of the hazard warning lights,
- ESC (electronic stability control) with CSV understeer control,
- five three-point inertia-reel seatbelts, with pretensioners and load limiters for the front seatbelts,
- inertia-reel seatbelts with load limiters for all three rear seats,
- driver and passenger airbags, two lateral thorax airbags and two curtain airbags,
- warning alert if driver or passenger seatbelts are unfastened,
- three-point Isofix anchorage for outer rear seats,
- cruise control
- speed limiter
- latest-generation headrests.
6. THREE MAIN MARKETS
Fluence goes on sale in Turkey from November and will benefit from the Mégane II saloon's fine reputation in three best-selling markets: Turkey, Russia and Romania. There are no plans to market Fluence in the UK.
Turkey
Launched in late 2003, the Mégane II saloon met with considerable success in Turkey. More than 140,000 cars were sold in six years, making it the most popular car in its class. It achieved more than 20 per cent of sales in its segment and emerged as one of the country's top three sellers overall.
The medium-compact segment continues to expand and accounted for more than 40 per cent of 2008 car sales in Turkey (up from 36 per cent in 2005). Of these, four-door saloons are the dominant choice and account for 70 per cent of sales. Thanks to the Mégane II four-door's powerful, economical 1.5 dCi engine, Turkish drivers had a diesel option in this class for the very first time.
Russia
Launched in 2004, the Mégane II saloon notched up 60,000 sales in Russia to become the brand's third most popular model, after Logan and Symbol. Medium-compact segment sales grew sharply from 2006 to 2008, up from 19 per cent of the market to 25 per cent, while four-door saloons dominated sales.
In Russia, the Renault group gained a one-point market share – up to 4.7 per cent – in the first half of 2009, even though the overall market was down by 48.6 per cent. Despite the impact of the current economic crisis, Russia remains a key market for Renault, with huge growth potential in years to come.
Romania
More than 35,000 four-door Mégane IIs have been sold since its launch in September 2003. In 2007, it stood out as the fourth most popular car in Romania, with sales of more than 10,000 units. The medium-compact segment represents 30 per cent of the national market – and four-door saloons account for half those sales. Until 2007, the Mégane II four-door was the best-selling car in its segment. By 2009, despite being six years old, it remained the fourth most popular car in Romania and was second in Renault's domestic sales chart.
7. MANUFACTURED AT THE OYAK-RENAULT PLANT IN BURSA, TURKEY
Built in 1969, the ISO 9001- and ISO 14001-certified Oyak-Renault factory in Bursa, Turkey, deploys the manufacturing standards set out by the Renault Production Way (SPR). Fluence is the fifth model currently built at the plant, alongside New Renault Symbol and the three-door, five-door and Sport Tourer versions of Clio III.
Renault has invested €110 million in Bursa to build Fluence
Staff at Bursa can call upon plenty of experience, having built two previous generations of the Mégane saloon, while further investment has optimised production facilities:
* Almost half the latest investment was spent on providing tooling for suppliers.
* The balance was spent on the factory itself and assigned as follows:
o €35 million on stamping equipment: 40 sets of tooling, comprising 171 tools, were required to build Fluence's platform and superstructure.
o €21 million on the body shop: a new, versatile AIMS line (Alliance Industrial Manufacturing System) has been created thanks to a process developed by the Renault-Nissan Alliance. This system enables different car body styles to pass along the same line. Bursa can currently manufacture two different body types on the same platform, and the new procedures will enable the plant to double its capacity. This new line also features dedicated hubs for the preparation of parts, as well as for preparing the assembly tools and welding clamps used by the operators.
45,000 hours of training to prepare factory personnel for Renault Fluence's arrival
Renowned for its excellent build quality, the Bursa factory celebrated the production of its 3,000,000th vehicle in October 2008. Its exemplary standards are assured thanks to a highly qualified workforce: some 420,000 hours were dedicated to staff training in 2008 and 45,000 of those were devoted to production of Fluence.
Bursa factory staff spent time at Renault's Technocentre in Guyancourt, France: 60 were machine operators and the remaining 100 comprised quality control engineers, AVES quality assessors (Alliance Vehicle Evaluation Standard) and engineering staff who were able to oversee the manufacture of the first batch of Fluence prototypes at the CRPV (Prototype Vehicle Production Centre) and prepare for the car's introduction at the factory.
The Bursa factory has introduced a range of measures in line with the Renault group's commitment to the environment. Bursa was granted ISO 14001 certification in 1999 and benefits from regular investment and training programmes. As a result, it has succeeded in reducing its consumption of energy (per car built) by more than 45 per cent between 2001 and 2008.