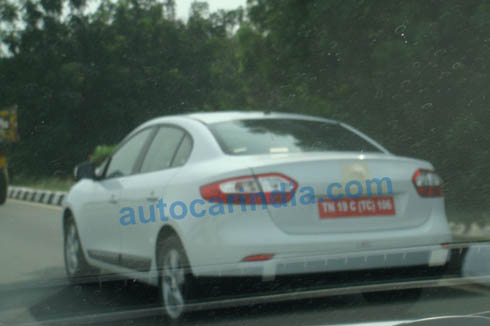 Autocar India has the first pictures of the Renault Fluence testing in India. Spotted in Chennai, the Fluence is said to compete with the Toyota Corolla and Chevrolet Cruze when it is introduced in 2011.
Autocar India says the Fluence will have heavy equipment like button start and Bluetooth Connectivity.
As we reported earlier, we expect the Logan's 1.5-liter diesel engine and a 2.0-liter petrol engine to power the Fluence and it will generate between 100-120bhp.
For the remaining images, head over to Autocar India