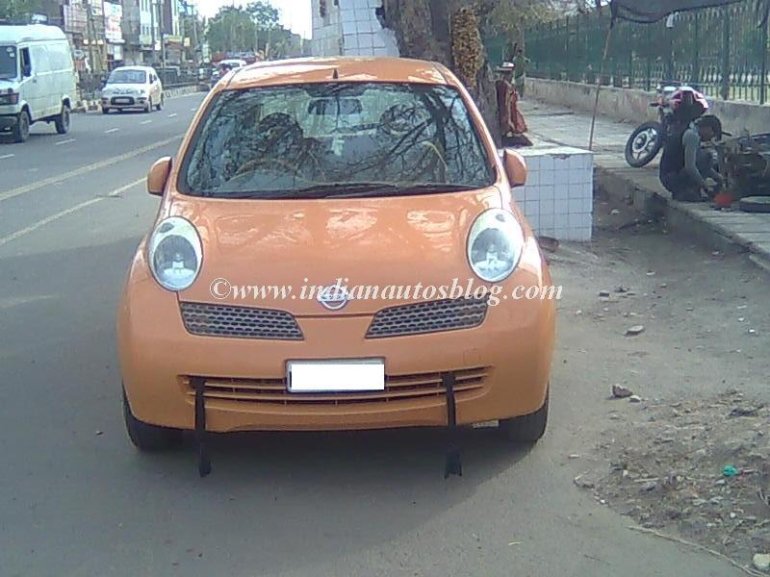 Car affacciando Shakti has picked out a very eagerly anticipated car in India. Shakti, in Delhi area, captured an orange car that looked very unique. Without racking his brains to identify the car, he shot this image and later during examination, he realized the catch was pretty interesting.
Shakti's caught a Nissan Micra, which will be manufactured in India next year, probably with three engine options. We're not sure if this is the exact same car that will come out of India, but it certainly has some differences to the Euro spec model.
For starters there are no dual fog lamps on the grill. The bumper appears to have been toned down and the car's ground clearance, after some close observation, appears to have been raised a little higher.
More spy shots and information will come our way in the next few months, and we'll be there to bring it for you.