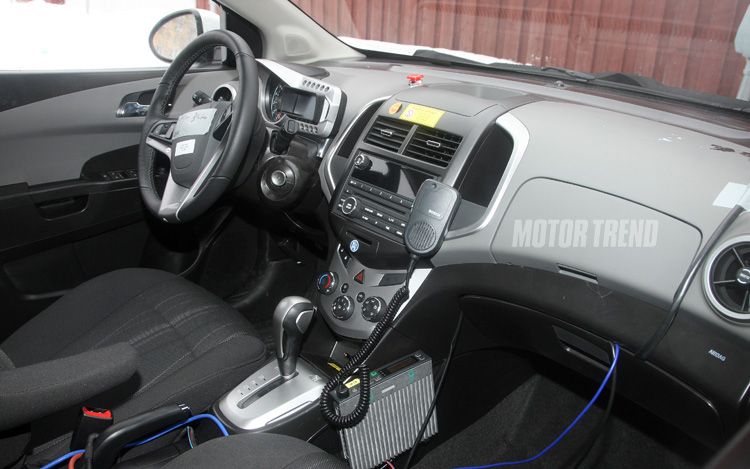 A renowned model across the globe, but not a big hit in India, the Chevrolet Aveo is preparing for to attack us in a new avatar. Karl Slym, President and Managing Director of GM India, during the launch of the new Chevrolet Beat told IAB the next generation Chevrolet Aveo you see here, will coexist with the current Aveo in India. It will be the T-Series offering of the 300 platform (The M series was the Beat and the J Series was the Cruze).
The 2011 Chevrolet Aveo will be similar to the Aveo RS showcased at the NAIAS earlier this month. As Ed Welburn, Global design head of General Motors revealed to us during an interview new Chevrolets will have many common parts. The motorcycle inspired instrument cluster and some dashboard components closely resemble the ones on the Chevrolet Beat. The rear door handle will be hidden on the C-Pillar just like it was on the Beat.
The car spotted here is the automatic transmission variant. Not sure if that will make it to India.
The new Chevrolet Aveo hits Indian shores in 2011. Expect both petrol and diesel engines. We'll not be surprised to see an e-Aveo.
Chevrolet Aveo RS Concept Image Slideshow
if you can't view the slideshow above, visit the Chevrolet Aveo RS Image Gallery directly
Source - Carblog South Africa