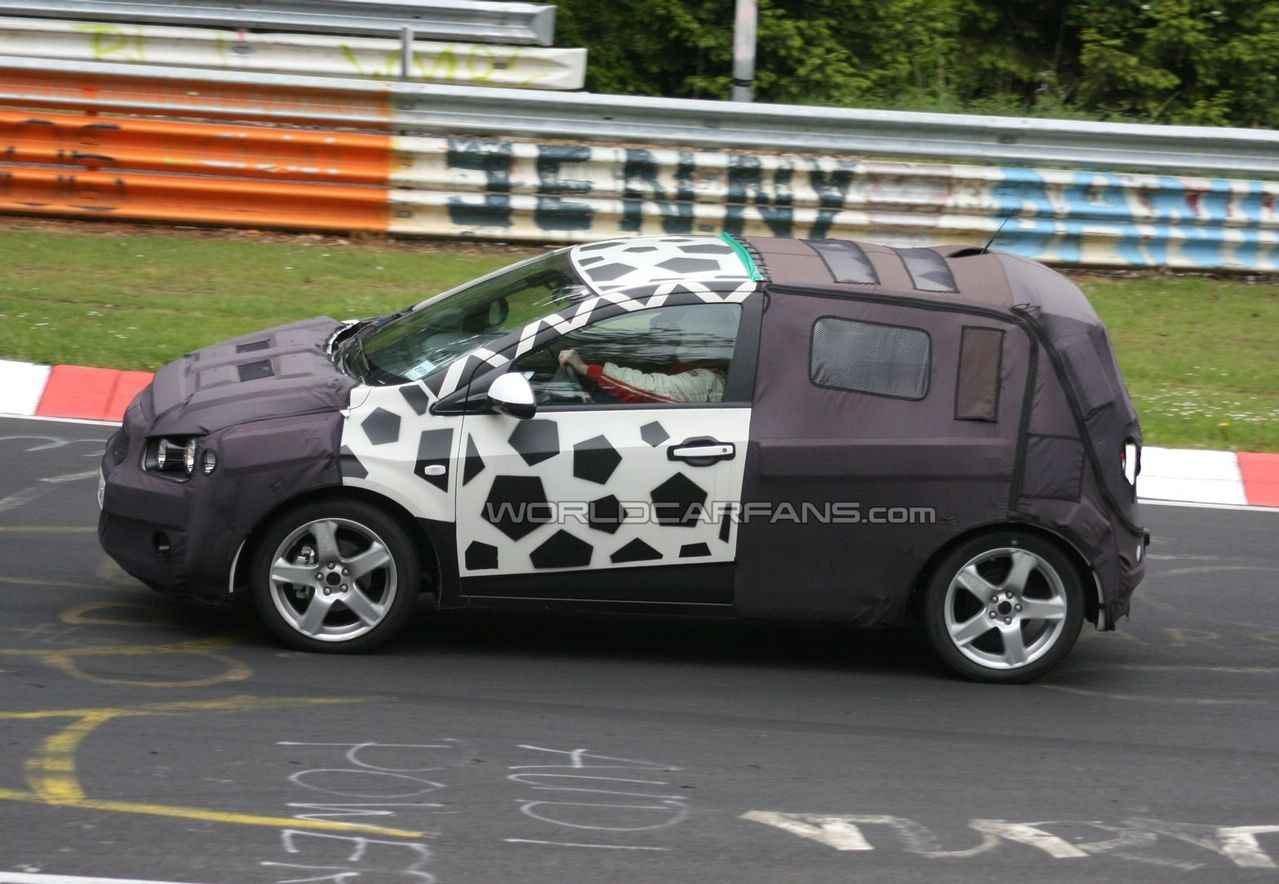 The Chevrolet Aveo U-VA's successor was snapped while testing at the infamous Nurburgring. The Aveo utilizes the company's Gamma 2 platform which is also common to the upcoming Spark.
Look closely and you'll accept this is meant to function as a bigger Spark. The tail lamps, lines along the doors, wheel arches imply this is cut out to do the job of the Spark's elder brother. The DNA is apparent.
Chevrolet will manufacture this car in India. In response to the period of dry sales GM is witnessing in the United States, it decided to boost production elsewhere on the globe, including India, and we predict this car should be in that list containing high-volume cars.
Expect the Chevrolet Aveo U-VA's successor in 2011. Expect to see the production version at the Frankfurt Motor Show in September this year.
Source - WCF
Chevrolet Aveo U-VA 2nd generation Image Gallery