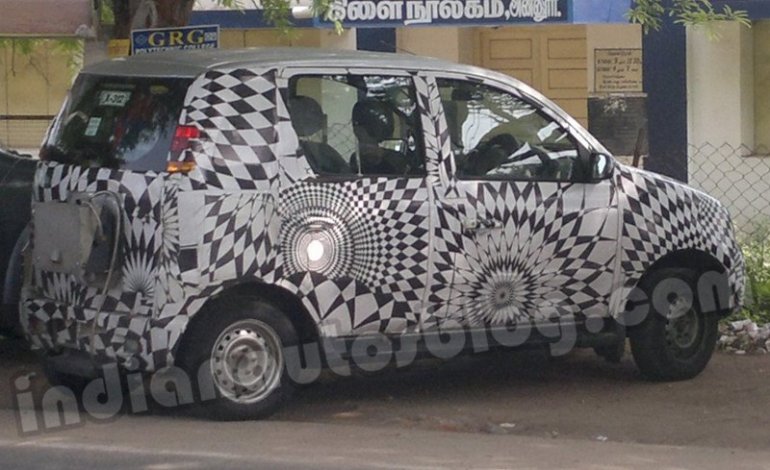 Our passionate reader from Coimbatore, Mr K Balaji, mailed pictures of the mini Xylo he captured while traveling from Ooty to Coimbatore. Mahindra has used the hills of Ooty to test components and systems for high altitude behavior.
Camouflaged Genios were tested in the same location about two years ago.
The mini Xylo version Balaji has captured is the model with the Xylo facelift's front-end. The mini Xylo is codenamed U203 (also mentioned on the notice stuck on the car's windshield).
The car is undergoing development for the last two years. A few months ago, Mahindra's engineers were asked to come back with an improved powertrain that had lower NVH, according to our sources, which is the reason for the product's delayed launch.
Mahindra is likely to position the U203 alongside the Verito and tag it as its first mini SUV. Under the bonnet lies a 1.5-liter three-cylinder diesel engine producing 60-70bhp and 160-170Nm of torque. By the festival season, the mini Xylo will be launched in India locking horns with the Renault Duster, Maruti Ertiga and Ford EcoSport. We're also told that a brand new mini SUV project (code - S101) that has the footprint of a Ford Figo has kicked off at the Mahindra Research Valley in Chennai.
Mahindra mini Xylo Image Gallery