We have been closely following the Mahindra Reva's Electric car E2O which is getting ready for the launch.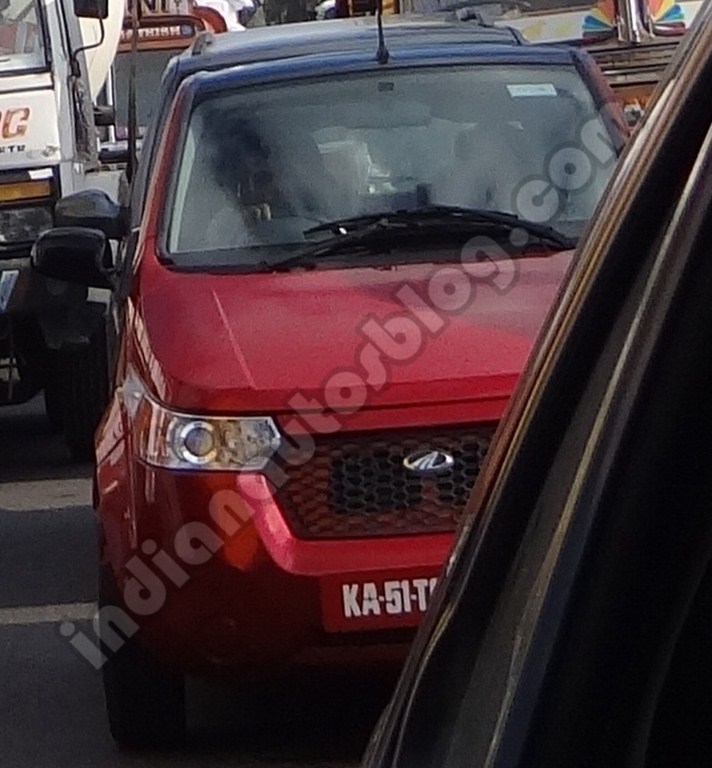 Mahindra Reva presented the electric car at the 2009 Frankfurt Motor Show under the name NXR. Mahindra has reportedly renamed the car as E2O (to be pronounced as E-two-oh) to align it with the company's traditional way of ending a car's name with 'O'.
We presented you the spy shots of the car spotted in a Mahindra service station in Chennai and while on a highway test. The latest spy shot comes from our regular reader and spy shot contributor Mr. Vikram Vishwanathan from Chennai.
The E2O will be the first electric car to built at Reva's brand new facility at Bengaluru and also is the first product to be launched after Mahindra acquired the Bengaluru based Reva. The car is involved in extensive testing across the country in both city and on highways.
Powering the petite electric car will be a 39.4 bhp electric motor which is supported by a 48 volt Li-ion battery pack. The car has a top speed of 105 kmph and can do 160 km on a full charge.
The two door hatchback can seat two adults in the front and two children at the back. The compact footprint would make it a nimble city runabout.
The Mahindra E2O will be launched before the end of 2012, however Mahindra officials are tight lipped about the exact date of launch. The price of the car is estimated to be around Rs. 5-6 lakhs.