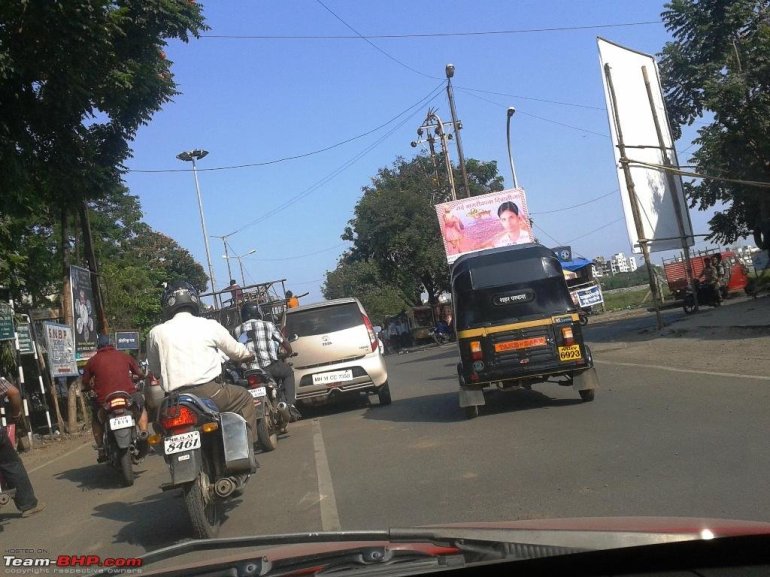 Enthusiast forum Team-BHP.com member fiat_tarun snapped this image last week of a Tata Nano with what appears like extra air vents provided on the top of the rear bumper. This is not part of the Nano accessories and neither is this a safety tool or modifications performed during the optional-recall program.
This is prompting doubts if it indeed is a fix Tata's come up for the fire cases reported as part of an improved edition with better features.
See spy shots of Tata Nano with top-hinged rear windshield
Tata is investigating the various fires that have erupted on the Nano. The first investigation concluded last year terming the cases as stray while recent occurrences are still being studied.
Adding an extra vent could help in dissipating exhaust heat quicker but drilling holes in the bumper could give rise to new problems like rain water seeping into the engine bay during monsoon weather. Hope Tata leaves nothing to chance and puts the fire ghost to rest with this update.
[Image Source - Team-BHP.com]