Our regular reader Hari who lives in Chennai spotted this Verna RB (RB is the codename of this vehicle) test mule standing across the street.
The Verna RB is months away from reaching showroom floors, but it is making waves already. It has been unveiled in China as the new Verna. In Korea, Hyundai sells this car as the new Accent and Russia has seen this car as the Solaris concept.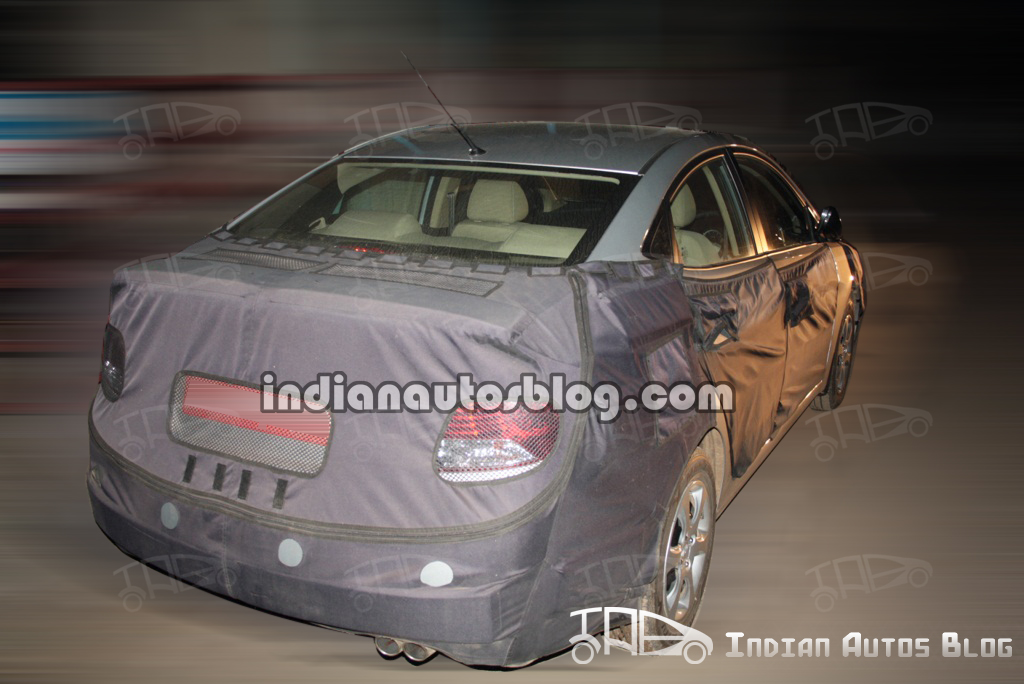 Examining the pictures closely, one can see the i20 connection straight away. The steering wheel is from the i20's inventory. The key hole, speedometer dial, driver side AC vent, door locks, rear view mirror and the two-tone dashboard are straight from the i20 Asta variant.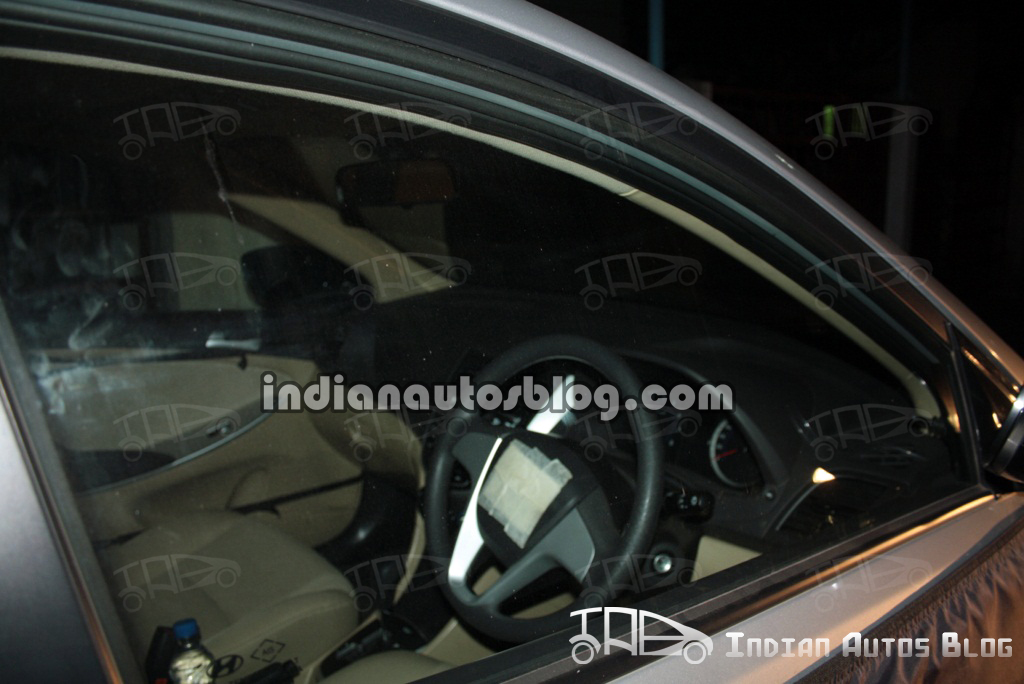 The car is expected to be more comfortable and spacious than the i20. The rear seats appear a lot bigger, but the downside is the absence of a height adjustable head rest. Hyundai has provided a central arm rest for the rear passenger that shouldn't hide anything more than an ash tray and a cup holder.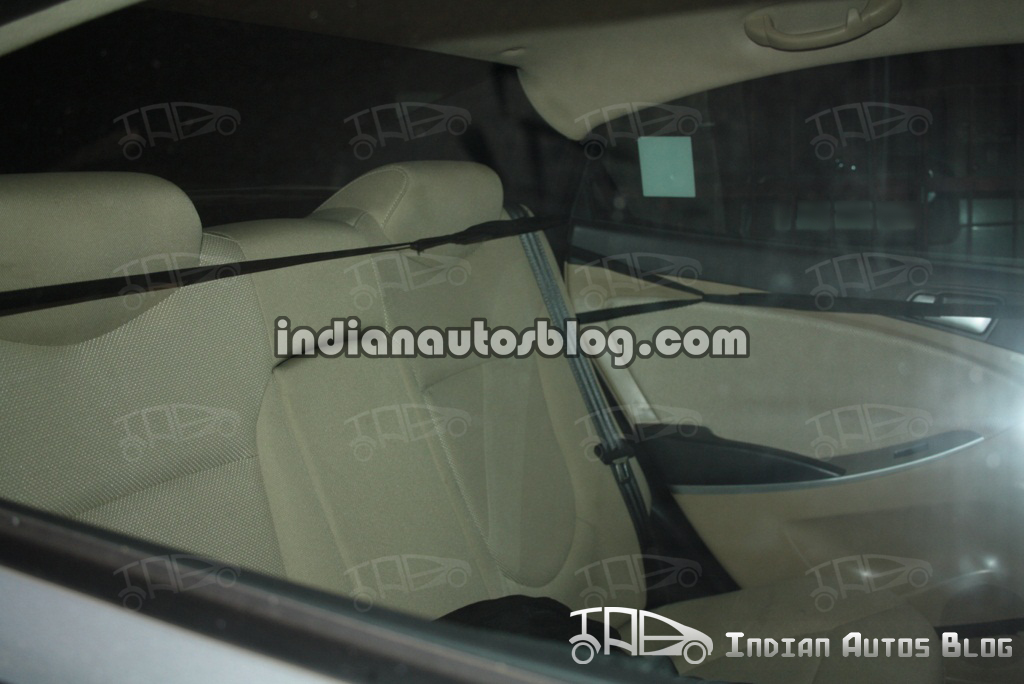 Hyundai is going to finish parts of the door with dull gray. Blacked out pillars and fluidic sculpture design philosophy should keep the side profile interesting. Despite a lot of camouflaging, the Verna RB did not appear bigger than the Honda City.
At this point, we believe engine displacements will remain same as the currently running Verna. The 1.5-liter diesel and 1.6-liter petrol will be offered. Technology might be supplemented and performance and refinement are expected to improve.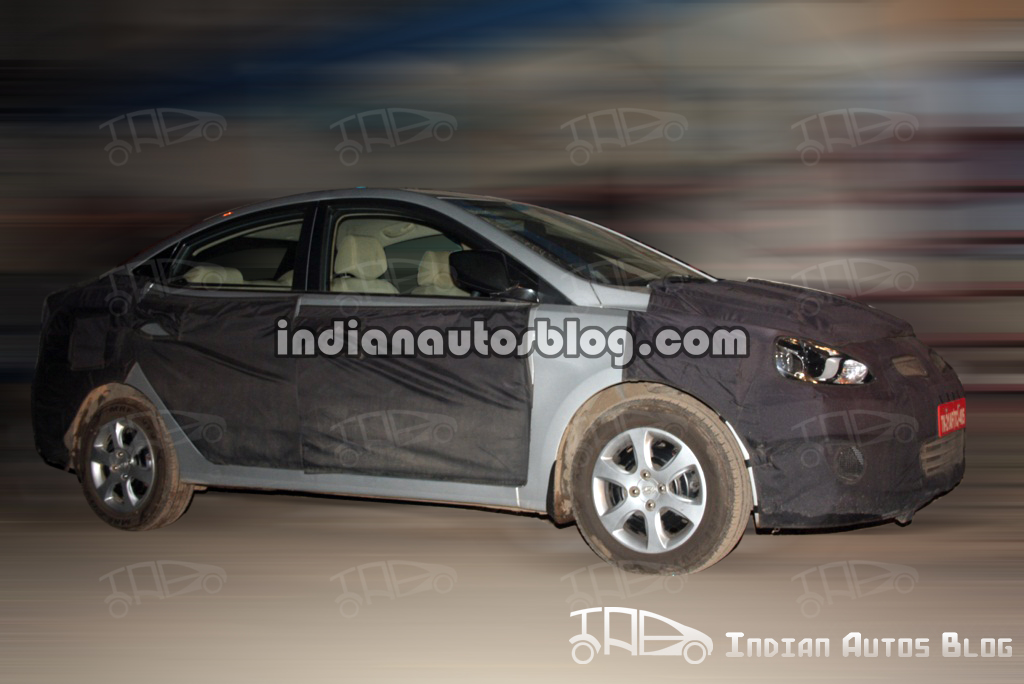 Hyundai is eying the Honda City with the new RB and perhaps the 1.6-liter diesel engine coupled to an automatic transmission and useful features like parking assist, steering mounted audio controls and a spacious passenger compartment is going to help them gain a good percentage of market share.
Hyundai Verna RB spyshots