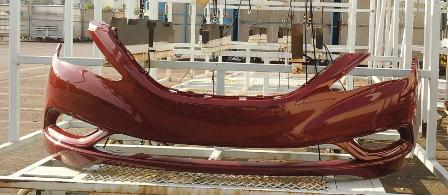 I don't know how many of you will recollect the next generation BMW 5 Series bumper on IAB a few months back. Adopting a similar path (intentionally or unintentionally) a spy shot of the Hyundai Sonata YF's bumper has found its way to the web.
The Hyundai Sonata YF is built on a fresh platform. It will be produced in Korea in gasoline, diesel and gasoline-electric variants. The Sonata YF, unlike the present Sonata with a lot of BMW 5-Series inspiration to it, will look different and have a station wagon variant too. It'll have the chromosomes present in the 'i' range of cars. It's referred as the i40, you know?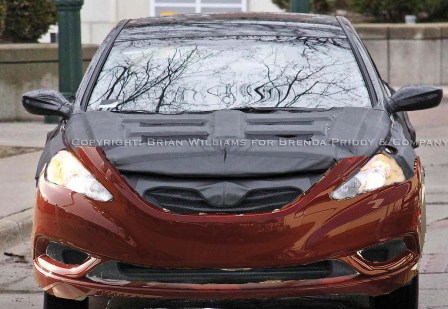 Hyundai has not phased out any of its models in India so far. The i10, which is the Santro's successor sells alongside it with a price difference at spitting distance. The Verna too, compliments the Accent inspite of it being an old car. Hyundai is similar to Maruti in this respect.
So will the Hyundai Sonata YF position itself above the existing Sonata?