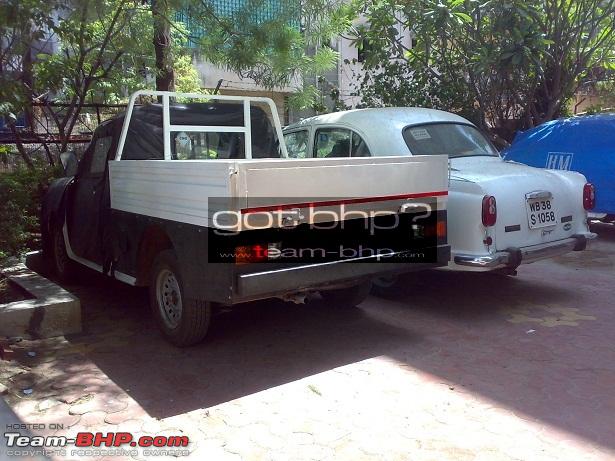 When we learnt that Hindustan Motors was working on Pick up truck based on the Ambassador, the earth almost slipped below our feet. Then, we found something in the pages of history that proved HM is quite capable of making this pick up truck. Now, thanks to the folks at Teambhp, we have a spy shot of the HM Ambassador Pick up truck.
From the looks of things, this is a single cab pick up truck with an average size loading bed. The interiors are bare bone utilitarian – simple and basic. The engine options are anyone guess right now – could be a diesel, could be CNG.
HM is has set its heart in diversifying the Ambassador brand name. First, the CS version then the Pick Up version. Of course, the current Ambassador is all set to get a complete revamp in 2012.
What's next a hot rod version of the Amby?
Source - Team-Bhp.com