Ford was understood to be working on the stripped-down version of the Indian Fiesta to fill the void left by the Ikon. And here's proof.
The Fiesta Classic was caught testing by Anything-on-wheels, and it reveals the clear picture - There's no cosmetic change or truncation at the rear. The dimensions will be retained and the mirrors, body plastics and door handles will be black.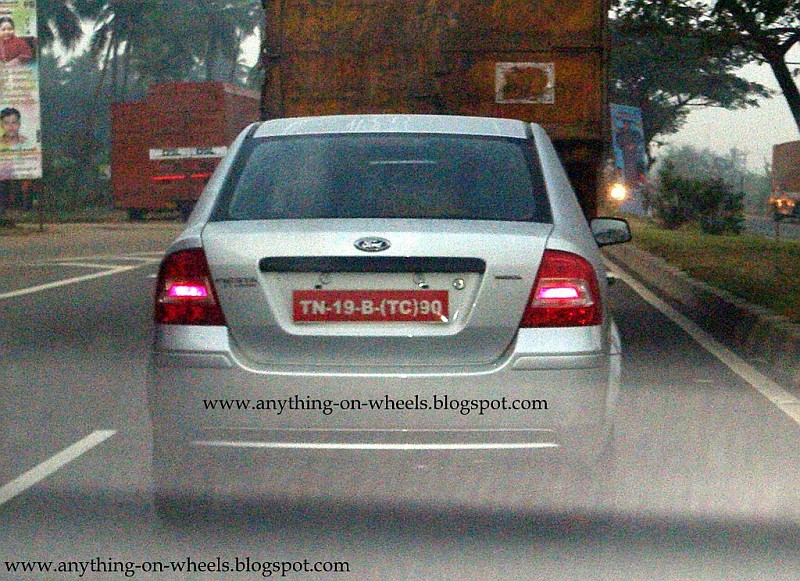 The interior will be devoid of luxury features to bring down the cost. Certain components from the Figo might find their way on to the Fiesta improving the localization percentage, driving the cost further down.
Engine options will be as it is. By simply keeping the Fiesta in production, Ford will offer a lucrative option for the taxi market while preserving the resale and brand value of the Fiesta in India until the new one drives in during June.
Source - Anything-on-wheels.blogspot.com