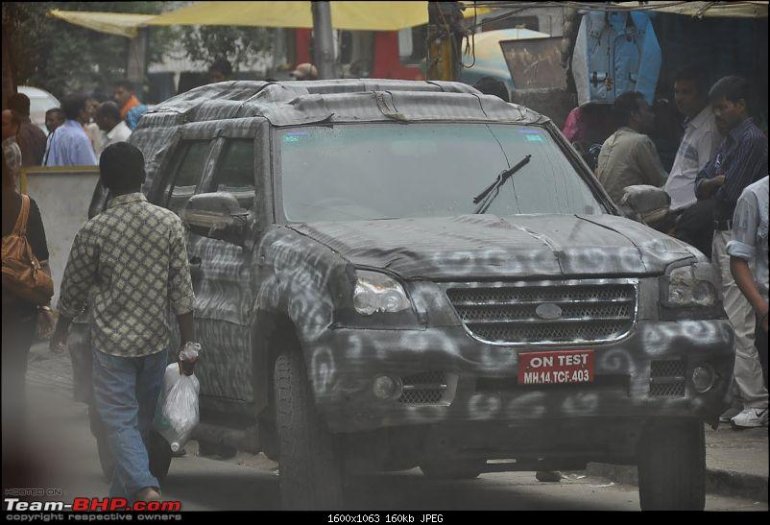 As we move away from the Tata Safari Merlin, we're having to discuss a competitor car brought to put an end to its act. Enter Force One.
No, we are not going to say that the SUV market will be under the reign of Force Motors next year. That's being silly. Over the next ten years if Force can mimic the journey of the Scorpio, there is a good chance of them catching up with the two Indian UV manufacturers.
There are only two real SUVs for around ten lakh rupees today - Safari and Scorpio. They have had the playing field to their own but their refinement and reliability have been topics of hot debates.
Force Motors is working day and night on the One, their first shot at the personal car segment. The company known better for its Traveller van and Trump mini truck has developed many of the components in-house. Softer parts have come from China and Thailand such as the interior trim and plastic elements.
Key components such as the steering, brakes, clutch, etc have been developed and tested by Indian suppliers or by Force in house. Localization level is to the tune of 75%.
Ferrying this SUV is a Mercedes Benz C250-derived 2,143cc diesel engine producing 320Nm of torque and 140bhp of power. In the next six weeks the One will sit on showroom floors dedicated to retail personal vehicles. The company will invest 1,000 crore rupees over the next few years on its automotive business. Following the ambitious SUV is a family MPV during end 2012 with 98% Indian content.
I spoke to the man behind this ambitious project, Mr Prasan Firodia last month and he said they will not launch the product unless they are sure about it themselves. Once this stage is passed, it will take Force a few years to learn or understand what the Scorpio or Safari buyer is looking for. There is no way to do this overnight.
As Force puts more vehicles on the market, the general awareness of the brand will increase. Feedback will come in from all corners and let's hope they take it seriously and continuously improve the vehicle as their retail strategy and after-sales setup is directed in the right path.
Stalwarts such as Lotus and Mercedes Benz have assisted Force in the One's development. Will the Force One be the next Mahindra Scorpio?
[Spyshot sourced from team-bhp.com]