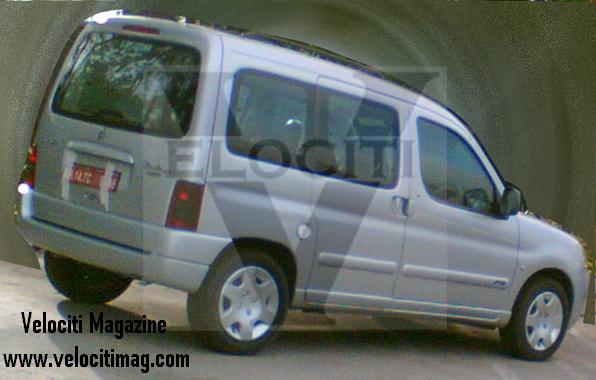 Citroen's Belingo Van/Leisure activity vehicle has been spotted testing near Pune by our friends at Velociti. The Berlingo is a very huge front wheel drive van capable of seating 8 passengers comfortably and was quite successful in Europe owing to its low price and practicality. The Citroen Berlingo is also sold as the Peugeot Partner in certain markets.
Only a few days back we brought you news about Peugeot-Citroen planning an entry into India and setting up a plant near Chennai. Peugeot-Citroen also announced that they are developing small cars and compact sedans for India and other developing markets. Now with the Citroen Berlingo we can expect Peugeot-Citroen readying for a full blown assault on the Indian car market with a wide range of models. We can't rule out the possibility of Citroen testing these vehicles and studying its feasibility for India.
However, the Citroen Berlingo is not the latest gen 2008 model but the 2002 facelift of the 1997 Berlingo. This is not surprising at all, as we are used to older European models. The prices of the vehicles are also competitive.
Peugeot-Citroen could use the 1.4l diesel engine found on Indian Fords for the Berlingo MPV as they have partnered Ford in developing these engines. And with Ford expanding its engine plant in Chennai, this could be a win-win situation for both the companies.
Source: Velociti