When we spoke to the Managing Director of GM India Karl Slym a few months back, he informed us that Chevrolet will launch a smaller SUV (smaller than Captiva) in the Indian market in the near future.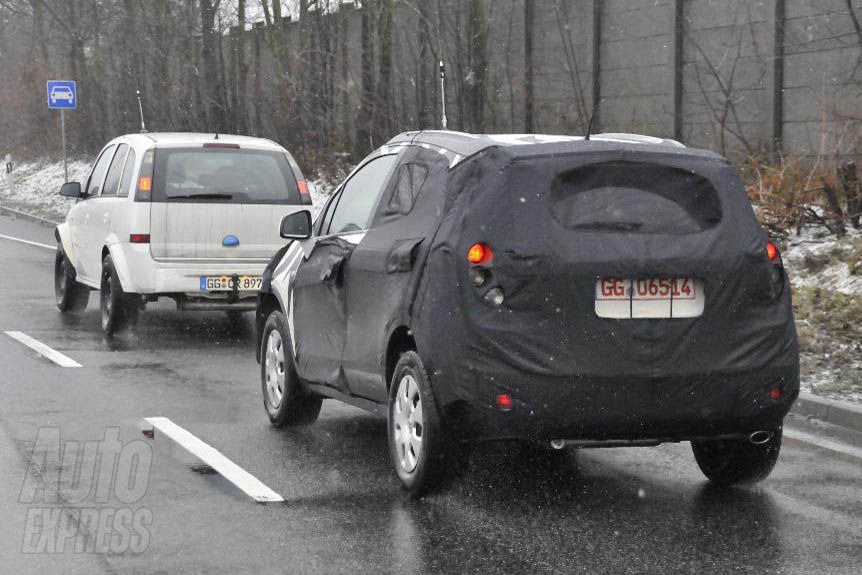 We are speculating that the smaller SUV will be the new one that is currently being developed on the Sonic platform. Here we have some spy pics of the same being tested for winter weather outside India. At the launch of the Chevrolet Cruze AT one year ago, Slym noted that many body styles were possible on the new Aveo's platform. The Sonic SUV you see here sits on the new Aveo platform.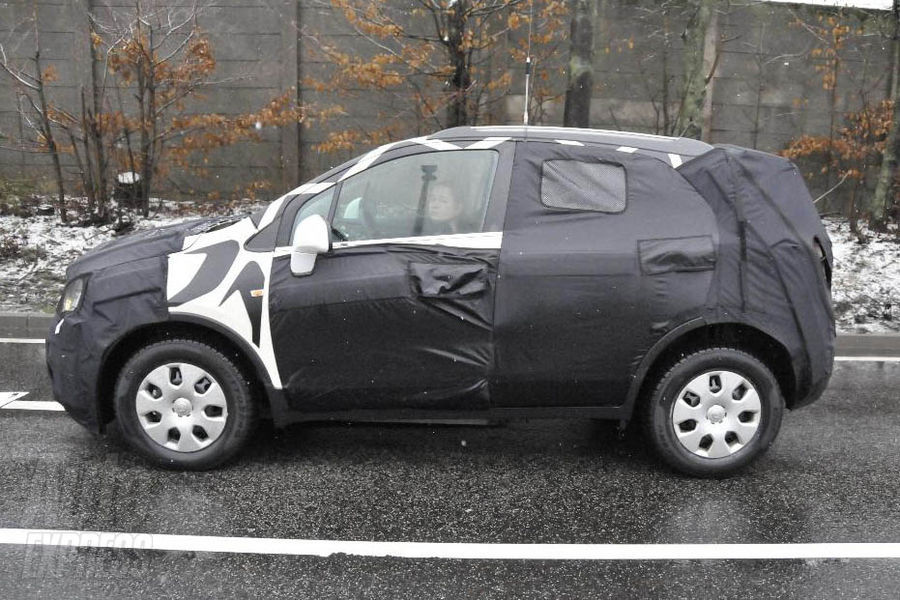 As one can see, this is just has 2 row of seating and a rather sloping roof line. The dashboard seems to be the collection of various auto manufacturers. Switchgear is from Opel Insignia. Steering wheel & gear knob is from Vauxhall. So one can easily say that the Americans are hard at learning from the European counterparts.
The Sonic crossover will be a FWD model. AWD variant will also be offered, but in select markets.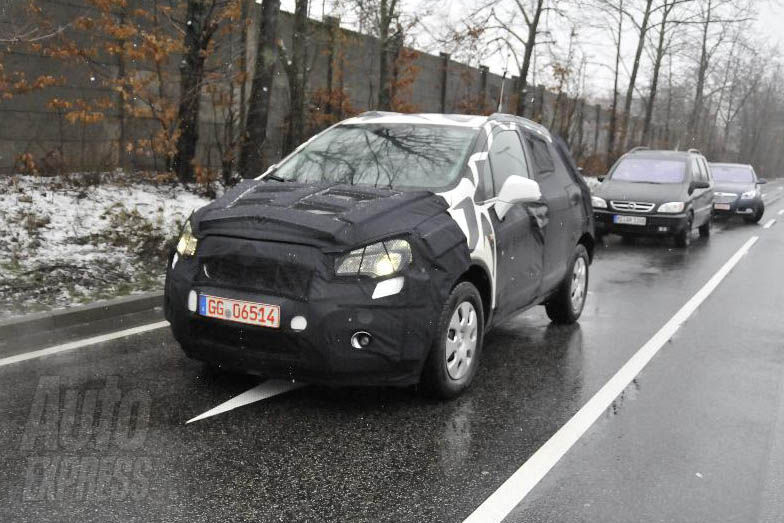 The SUV is being tested in Korea and will make it to various markets like US, UK and Asia. It would be interesting to see whether to compete with this SUV, Ford will also get its mini SUV (next generation EcoSport) that is being developed on the Fiesta platform to India.
Is the mini SUV space in India about to explode?
Source - Autoexpress.co.uk