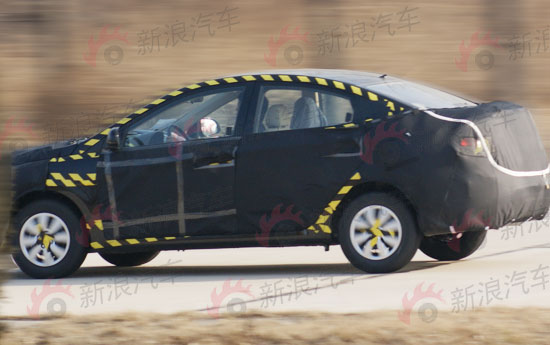 The all-new Hyundai Accent is yet another Hyundai product after new Sonata and Tucson that carries the company's new design language which is gaining rapid acceptance.
The forth-coming Hyundai Accent/Verna (Code: RB) incorporates Hyundai's "Fluidic Sculpture" design format and blends design languages of the new Sonata and the upcoming Elantra.
According to reports on other blogs, the new Hyundai Accent will go on sale in 2010, so the Indian debut should not be very far away. What is certain is the range of engines on the all-new Accent, which is going to be wide. The regular CRDi engines and larger displacement 4 pot petrols will give company to the new Verna but the most talked about engine is the 1.6 GDi which reportedly sends out 140hp to the front wheels.
There are also talks of a hybrid-electric version but that is irrelevant to the Indian customer. We'll keep an eye out on the RB. Stay tuned to IAB.
All-new Hyundai Accent/Verna Image Gallery
Source - Joke For Blog