Mazda finds itself in a do or die situation as the car maker from the land of rising sun has placed very high stakes on its new product launches.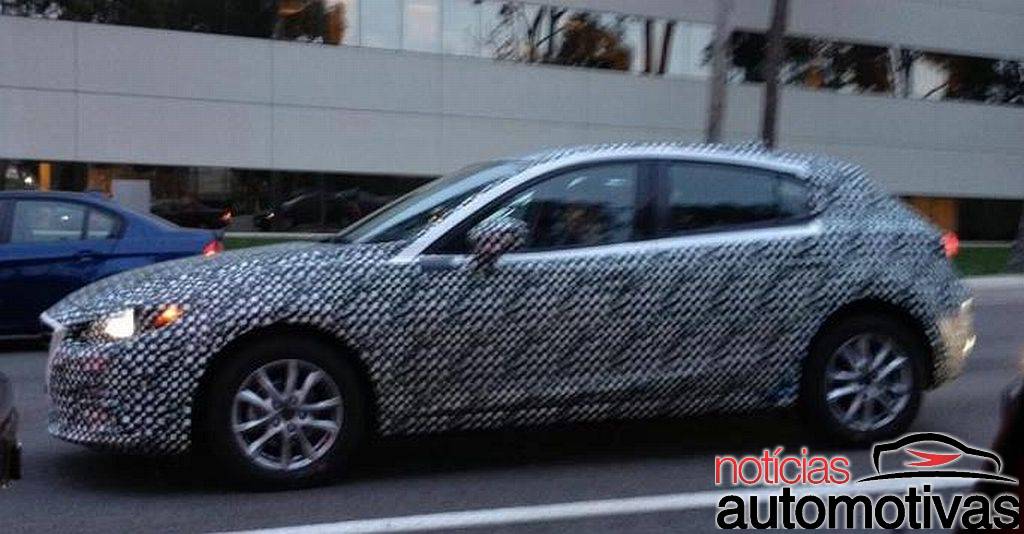 The onslaught commenced with the introduction of the CX-5 compact crossover SUV last year which was followed by the new Mazda6 sedan in the latter part of 2012. The new products (including a Ford EcoSport rival and a convertible sportscar co-developed with Fiat) are expected to be the only way forward and that is the reason why Mazda is readying their third product in reasonably quick succession.
The guys at Autopareri.com have managed to get their hands on the spy shot of the 2014 Mazda3 testing. The car is fully camouflaged but its design inspiration from its big brother Mazda6 is pretty apparent.
The profile of the car portrays a stubby third box and a long bonnet. The headlamps are a clear carryover from the new Mazda6.
The similarity shows all the way to the end of the roof line after which the C Pillar gets thicker in the Mazda3 before terminating at the tail lamps.
Mazda is expected to stuff the 2014 Mazda3 with whatever they have at their disposal and that means the efficient SKYACTIV powertrains will be at the business end of things. Another possible addition is the i-LOOP system which embodies regenerative braking and Start/Stop features.
The new Mazda3 will be made at the company's Mexican plant and the car is expected to be unveiled sometime later this year.
[Source: Autopareri.com via Noticiasautomotivas.com]