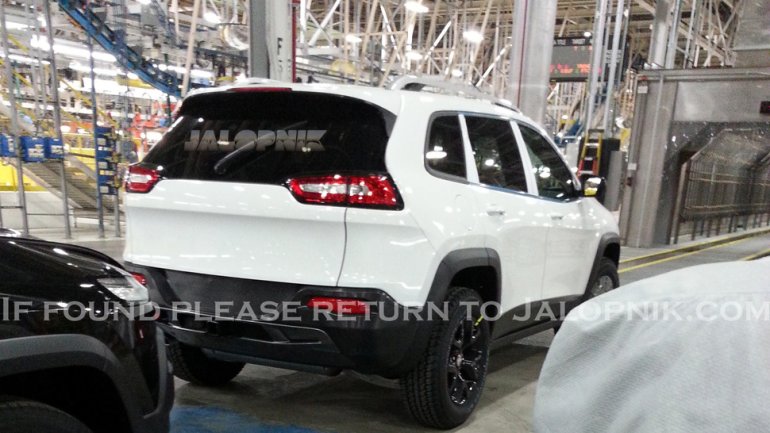 Jeep had released official images of the 2014 Jeep Cherokee hours after a spyshot, showing the front of the car, leaked on to the internet.
However the official images were limited and showed only the SUV's front and front three quarter angles while the rear was kept hidden. Interestingly, Jalopnik.com have released the spyshot of the car's rear fascia.
Just like the front fascia, the new Cherokee's rear is also a clear departure from Jeep's old school styling. The horizontal tail lamps extend to the tailgate. The rear fascia has a distinctive crease below the tail lamps which aims at reducing visual monotony.
The tailgate ends just above the license plate enclosure, making the lip of the luggage bay very high. The captured model sports black bumpers and could be the entry level variant.
The single square exhaust pipe which is mounted in the middle of the diffuser is a nice and unique touch. Overall, the rear of the car, though very different from Jeep's current design language, is not as radical as the front.
The 2014 Jeep Cherokee will replace the Liberty at the New York Motor Show which opens on March 29th. It will be made at Chrysler's Toledo plant in Ohio, the U.S. and will go on sale in third quarter of 2013.
[Source: Jalopnik.com]