The Mercedes M class hasn't been able to really do justice to the Mercedes brand so far in India. It has always been under the shadow of the mighty Audi Q7 and the BMW X5. However, that hasn't stopped Mercedes from introducing new variants every now and then.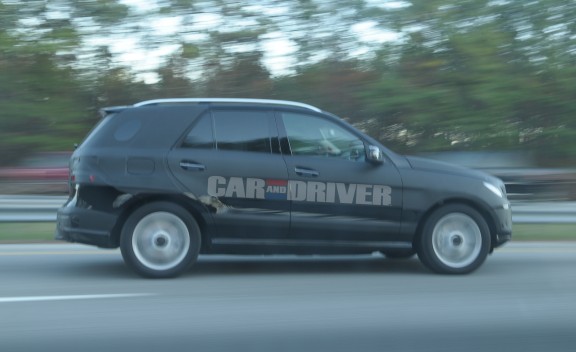 But here we have some spy shots of the next generation Mercedes M Class (internally named W166). The spyshots reveal that the new SUV has certainly grown in dimensions. The wide body suggests that the new SUV will come in a 7 seater arrangement. It also displays a number of styling cues from Mercedes' new styling notebook.
Power will come from a V6 and V8 with specs as follows
• 3.0-liter turbocharged V-6 with more than 300 hp
• 4.6-liter turbo V-8 with around 450 hp
• 5.5-liter twin-turbo V-8 with 550 for the ML63 AMG
• A plug-in hybrid based on the 3.0-liter V-6 with around 380 hp
We expect to see the first official pictures of the M Class by May 2011. The new M Class will be assembled in India by the end of 2011.
Source - CARandDriver