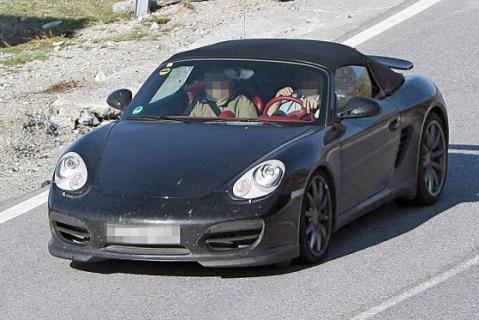 Little is known about the 2011 Porsche Speedster right now, but what we do know is enough to keep this car on the IAB radar.
The 2011 speedster was spotted testing with camouflage and the design team has not been very active, we learn. The modifications are subtle to the eye, but if you look further, you'll understand the discrepancies.
The 2011 Porsche Speedster is a lighter and more powerful version of the high-selling Boxster. It will be on sale in a couple of years time and might reach India immediately after.
click through for many more images