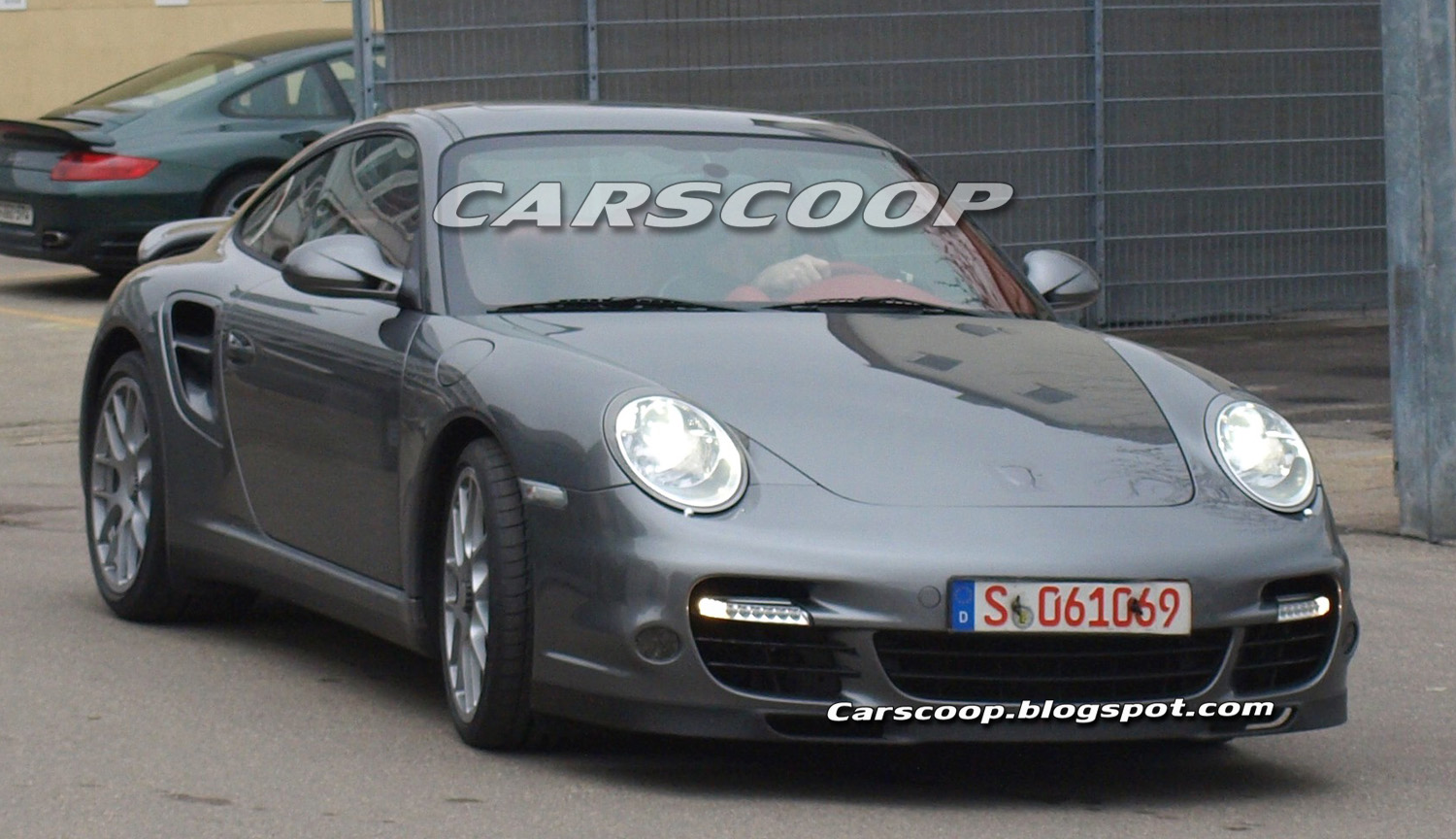 Spotting a new Porsche model can be a very tricky task. For the bloke who spotted this car and claims it to be different, hats off to you Sir !
Other Porsche models like the 911 Carrera, Carrera S, Targa and GT3, have gone through their crucial upgrades. Now its the 911 Turbo Coupe's and Convertible's turn.
Externally, the restyled LED tail lamps, broader exhaust pipes and the newly styled alloy wheels are the only noticeable changes.
Speculation of a More Powerful Turbocharger
The new 911's turbocharged flat-six engine is said to benefit from a new direct-injection system
Increase power output from 480Bhp to excess of 500Bhp
Reduced consumption and CO2 emissions by nearly 15%
A modified version of Porsche's PDK seven-speed dual-clutch transmission will play the role of decreasing the 0-100km/h (62mph) sprint times.
The way we see it - The next Nissan GTR slayer is on its way! Will arrive later this year.
2010 Porsche 911 Turbo Spy-Pictures
Source: Car Scoop