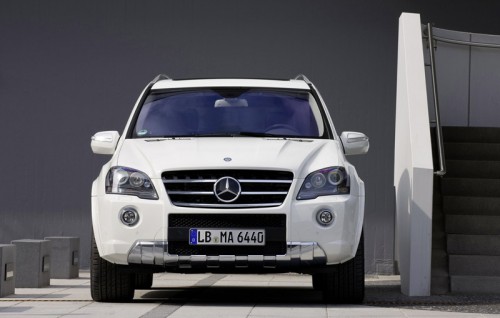 The BMW X1 has been successful internationally, being the brand's cheapest crossover-SUV. BMW was the first of the big three luxury German manufacturers (BMW, Mercedes Benz and Audi) to enter the mini-SUV segment and is cashing on the lack of competition from Audi and Mercedes Benz.
Mercedes Benz and Audi are planning to take on the BMW X1 in a big way with their 'GLC' and Q3 mini-SUVs respectively. While the Audi Q3 would be launched internationally by 2011, the mini-SUV from Mercedes' stable could come only by 2014.
The reason is Mercedes Benz is developing a new front wheel drive platform for its A-Class and B-Class and the Mercedes Benz GLC would be based on this front wheel drive platform. The front wheel drive for the GLC would help in Mercedes Benz competently pricing the GLC and making it fuel efficient.
The Mercedes Benz GLC (BMW X1 rival) could get a 2.1 liter diesel engine producing 170 hp (220 CDI) and a 1.8 liter petrol engine producing 204 hp (250 CGI) when it comes to India in 2014. Four wheel drive could be optional.
The BMW X1 which has already been spotted at a Chennai dealership, would be launched in India in January 2011 and assembly of the BMW X1 at BMW's Chennai plant would begin by December 2010. The BMW X1 would be BMW's cheapest offering in India and could be priced between 23-28 lakh Rupees.
Image Source: mibz