Sources tell IndianAutosBlog.com that the next generation cars from the Smart brand, developed jointly by Renault and Daimler, and a topic we discussed with great interest yesterday, isn't coming to India anytime soon.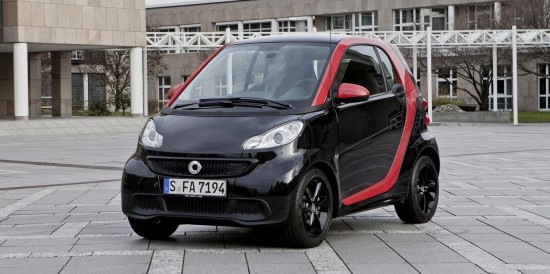 "Certainly Smart is right now planning a bunch of new products and planning to diversify their range in Europe. The Smart brand for India is not even under discussion because Mercedes Benz India is busy expanding its portfolio, that is the absolute priority at the moment" a source with exact knowledge on the matter told IndianAutosBlog.com.
The compact range of Smart cars may not even be under consideration, but Mercedes India is studying the market to launch a family of new small cars on the MFA Platform, to tap into the demand present under the C Class, the current range starter.
"The B Class will certainly be the first one in 2012, the A Class will follow by the middle of 2013. The third sibling, the little SUV, GLA, will also join the Indian lineup. The fourth sibling is under discussion, the CLA (compact sedan) is planned and it is right now under evaluation to see if its feasible to bring it to India," the source asserted.
Mercedes Benz India is firming up plans to further bolster its presence in the high-end luxury market. Besides locally assembling the ML Class and GL Class luxury SUVs, it is expected begin retailing the refreshed E Class in 2013 and the all-new S Class in 2014.
"2013 will be the year of the E-Class' facelift..certainly some radical changes. The V222 (new S Class) will certainly hit the (Indian) roads in 2014. There's lots of innovation from the design and technology perspective," our source added excitedly.