The title may be a bit misleading because we are not talking about the Indian Skoda Rapid which is a disguised Vento.
We are talking about the European Skoda Rapid which was revealed at the 2012 Paris Motor Show. Though based on the same foundations, the European version is a thoroughly re-engineered model with a new design, better quality, functionality and technology.
As these spyshots suggest, the European version of the Rapid is ready to storm the Chinese market come April 2013. Its siblings Shanghai-Volkswagen Santana and the FAW-Volkswagen Jetta are already having a gala time in China. But segments in the Chinese market are vast enough to allow manufacturers to launch multiple products without fearing cannibalization.
The European Rapid has been localized in China and will be manufactured by the Shanghai-Volkswagen joint venture. It is powered by a pair of petrol engines – a 90 bhp, 1.4 litre unit and a 110 bhp, 1.6 litre unit. The transmission option includes a five speed manual and a six speed automatic. It is expected to be in a price range of 80,000 yuan (around Rs. 6.95 lakhs) to 1,00,000 yuan (around Rs. 8.7 lakhs).
Can the European Rapid make a delicious sandwich in India?
Back home, Skoda India is in a state of dormancy. We have not seen new products after the Skoda Rapid. Yes, there was the Skoda Fabia Scout and some new variants of the existing cars but really nothing all-new from them as such. In fact, Skoda India has not given any confirmation on the future models that are expected in 2013-14.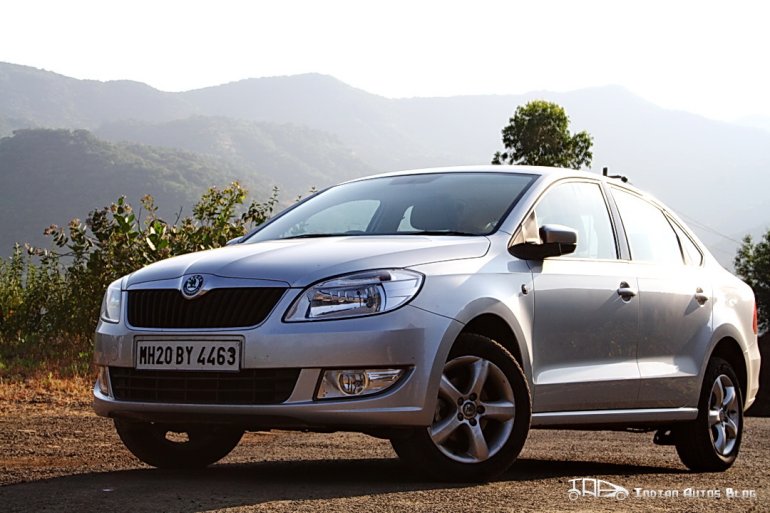 There is a gaping hole in the Skoda India portfolio that the European Rapid can fill. The Indian version of the Skoda Rapid stretches between 7-10 lakhs. The next model Skoda Laura starts at around 15 lakhs. There is a huge void between the Indian Rapid and the upsized 2013 Octavia in size and price.
This price bracket is a grey area filled by some C+ and D segment sedans.
So can Skoda India admit the European Rapid in this segment by calling this the Laura and reserve the Octavia sticker for the 2013 model?
What are your thoughts?
[Source: Autohome.com.cn via Carnewschina.com]