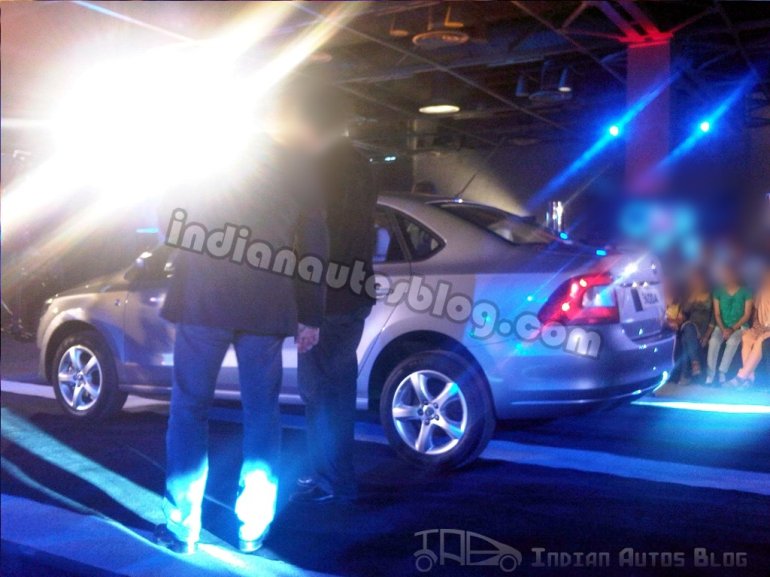 An anonymous IAB reader snapped up the Skoda Rapid from what he describes as a 'special unveiling.'
While we aren't in the know of specifics we have a sneak peak of the vehicle unmasked giving away many new details.
The C-Shaped tail lamps are new, the rear bumper projects out a bit more than the Vento but the side profile is ditto. The Rapid comes across as a facelifted Vento with Skoda badges. There are a few trademark Skoda design touches and signature elements but the similarities are too close for comfort.
Skoda has to play a flawless marketing game to differentiate the two products as the powertrains (1.6 petrol, 1.6 diesel with manual and automatic) are again same, albeit with different state of tune.
Indians are used to driving cars from different brands having the same engines, same platform and even the same controls. But this is the first time they will drive exactly identical products with different badges. In our view, the Rapid's biggest plus is its price expected to undercut the Vento by a few thousand rupees.