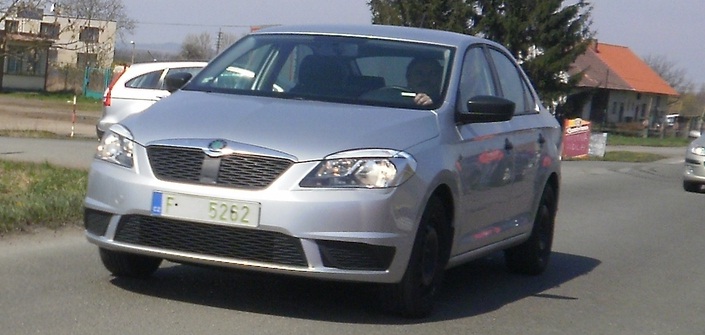 The Skoda Rapid may be stealing a good chunk of Volkswagen Vento customers in India but over in Europe, there are more reasons to celebrate.
The Rapid is first of a new generation of Skoda products (the company promises to launch one every six months) and unlike in India where it is a sedan, the Rapid is a hatch in Europe (think how an Octavia's boot opens).
Volkswagen has not discussed the engine options though it has confirmed a late 2012 release for it. AutoBlog Spain has reported that Skoda has decided to bring out a RS variant in the future. The RS version usually consists of a body kit, low profile tires, more powerful engines and jazzed-up interior.
Our friends at Novinky.cz have aired a reader video of the Rapid test mule with tricky camouflage testing on public roads. If you recall, Volkswagen India used a tilted Ford emblem on the boot a Focus' bumper on the Vento's test mules to mislead us (which they failed to do).
This car appears to be the same mule that was caught on video last week. The European Rapid maybe brought to India as an extension to the brand and be positioned between the redesigned Vento and the next generation Octavia coming next year. The Rapid for Europe is expected to be a twin brother to the MissionL concept.
Skoda is also working on an SUV bigger than the Yeti that is expected to be launched next year.
[Head over to Novinky.cz to see the video & es.AutoBlog.com for the RS version story]