Will go on sale in early-2017.
The India-bound Skoda Kodiaq has been spied testing in the company's homeland, Czech Republic, just days after its unveiling in Berlin in Germany last week. The company has confirmed that the Kodiaq will be on sale in first markets in early-2017.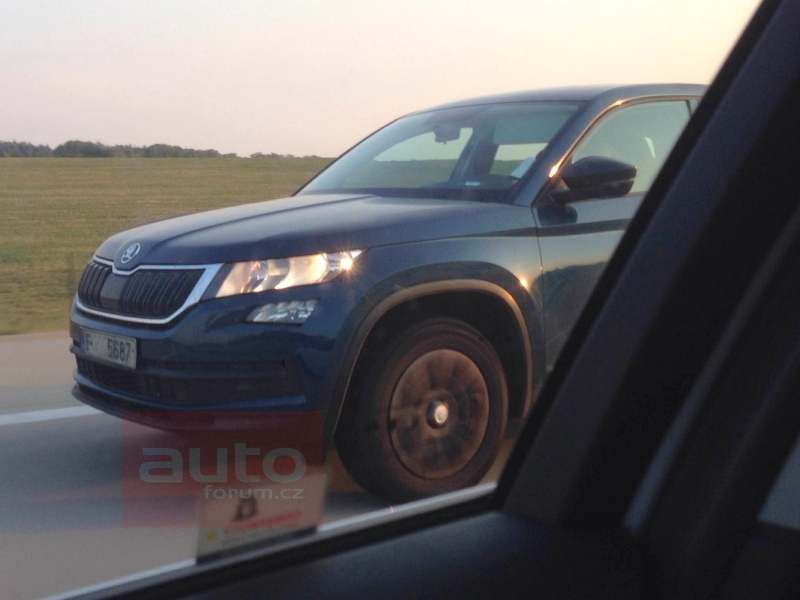 The Skoda Kodiaq measures 4,697 in length, 1,882 mm in width and 1,676 mm in height, and has a wheelbase of 2,791 mm. It's just 40 mm longer than the Octavia but engineered inside to offer "a larger-than-average interior" in its segment. The interior length is 1,793 mm, elbow room is 1,527 mm (front)/1,510 mm (rear) and head room is 1,020 mm (front)/1,014 mm (rear), while leg room measures up to 104 mm (rear).
The Skoda Kodiaq is the production version of the Skoda VisionS concept and the first among the future models to feature this concept's design language. It's underpinned by the Volkswagen Group's MQB platform. Five engines will be available at launch, three TSI petrol and three TDI diesel. Two seating layout options will be available: two-row (5-seat) and three-row (7-seat).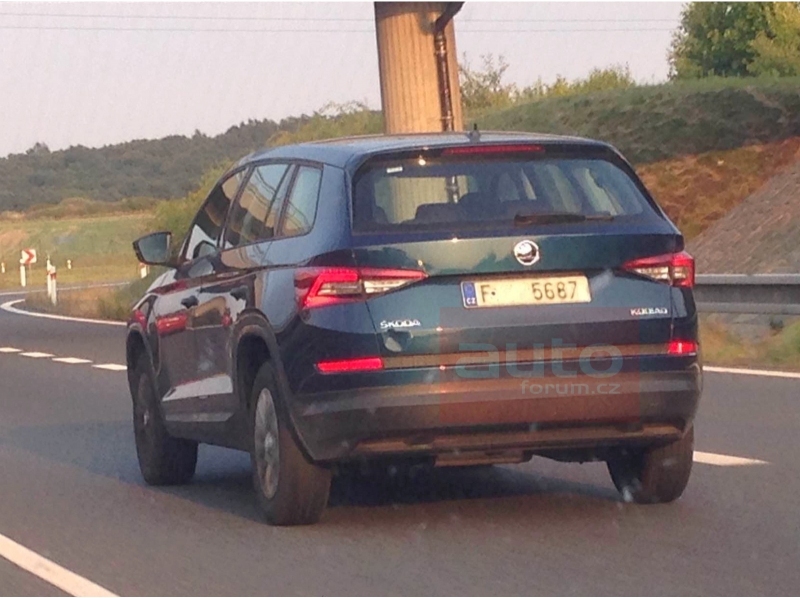 Also See: 2016 Skoda Superb - Review
The Skoda Kodiaq will be available in two seating layouts: two-row (5-seat) and three-row (7-seat). It will reportedly be launched in India in H2 2017.
Skoda Kodiaq - Mechanical Configurations
1.4-litre TSI petrol engine producing 92 kW (125 PS) and 200 Nm of torque, 6-speed manual transmission and front-wheel drive
1.4-litre TSI petrol engine with ACT (Active Cylinder Technology) system producing 110 kW (150 PS) and 250 Nm of torque, 6-speed manual transmission and all-wheel drive/6-speed DSG automatic transmission and front-wheel drive
2.0-litre TSI petrol engine producing 132 kW (180 PS) and 320 Nm of torque, 7-speed DSG automatic transmission and all-wheel drive
2.0-litre TDI diesel engine producing 110 kW (150 PS) and 340 Nm of torque, 7-speed DSG automatic transmission and front-wheel drive/6-speed manual transmission and all-wheel drive/7-speed DSG automatic transmission and all-wheel drive
2.0-litre TDI diesel engine producing 140 kW (190 PS) and 400 Nm of torque, 7-speed DSG automatic transmission and all-wheel drive
[Image souce: autoforum.cz]