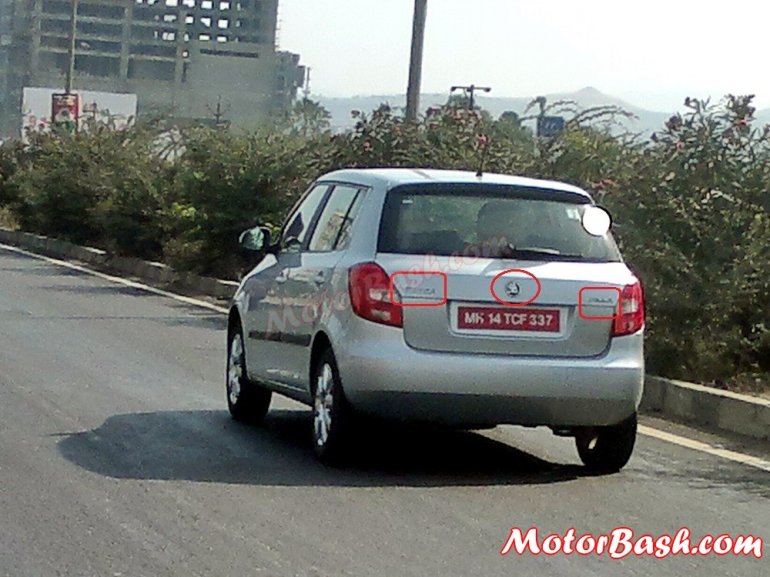 We brought you the information last week that Skoda has updated its Skoda Fabia and Fabia Roomster models with the company's new corporate logo.
The transformation is to signify the new phase of progress and growth the company is gearing up for. The new logo constitutes the familiar winged arrow finished in chrome, set in a chrome circle with matt black background.
The new corporate logo debuted on the Skoda Citigo and then featured on the European version of the Skoda Rapid. The 2013 Skoda Octavia bears it and now the Fabia and its estate cousin Roomster will don the new logo in different places.
Since the new logo sheds the laurel wreath and the integrated Skoda lettering, the Skoda badge appears on the left side of the tail gate while the Fabia badge, which now gets a new font, is located on the right. Even the variant badges like TDI, TSI and so on get a new and modern typeface.
It seems that Skoda is prompt in applying these changes to the Indian Fabia as we can see from this spyshot from our friends at Motorbash.com. The car with new logos was spotted near Pune.
Skoda is expected to unveil the updated car soon and we think that company should use this opportunity to make the Fabia more appealing and better value for money as well.
[Source: Motorbash.com]