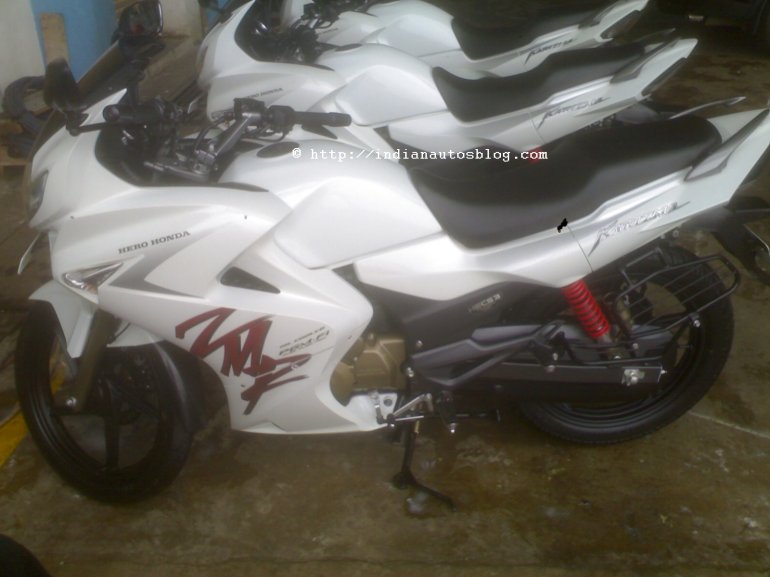 click on the image for larger resolution image
Update - This image along with the one shown below have also been published on other websites and blogs including t-bhp and xbhp.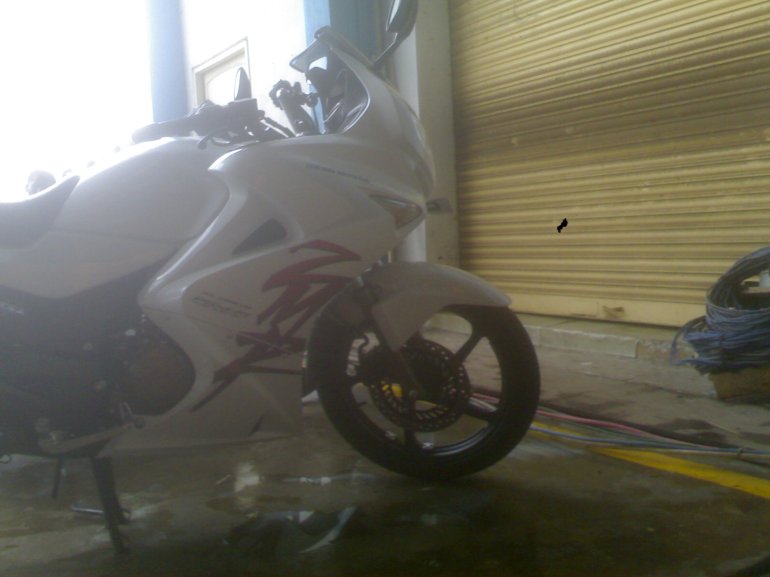 Bajaj reverted back to the original carburetor configuration on their new Pulsar 220, and as a result they were able to reduce its price tag. This move did not go down well with many in the two-wheeler enthusiast community as today's technology was traded for something from the past just for the sake of shaving costs and making it more affordable.
Provided the tendency in the Indian motorcycle industry where one impersonates the other, rather than taking a distinctive approach, Hero Honda surprisingly isn't about to follow Bajaj, who feels moving backwards is the way forward. Their next motorcycle is what many of us have been dying to see for years now.
Behold the Hero Honda Karizma PGM-Fi. The war horn has been sounded!
Hero Honda was the first Indian motorcycle maker to introduce fuel injection on two-wheelers. The Hero Honda Glamor Fi was launched a few years ago and ever since then, HH has been looking to install it on its other offerings.
If there was one motorcycle which every person wanted see with Fi, it was the Karizma.
The alterations on the new Karizma is its full fairing with a signature Karizma touch to it, pillion grab rails lifted off the HH Hunk, mirrors are now mounted on the fairing, new handlebar, head light, tail light, rear mud guard, rear shocks, graphics and slight modification to the panel work.
This image was sent in by our regular reader Shaik